The National Museum of Hryhoriy Skovoroda in the village of Skovorodynivka in the Kharkiv region was destroyed by a direct hit by a russian missile on the night of May 7. However, the collection was not damaged - it had been taken out.
The Head of the Zolochiv community Viktor Kovalenko said that the missile flew under the roof of the building, and a fire broke out. The fire engulfed all the museum premises. Rescuers are currently continuing to put out the fire, - Oleksandr Tkachenko, the Minister of the Culture wrote in the Telegram.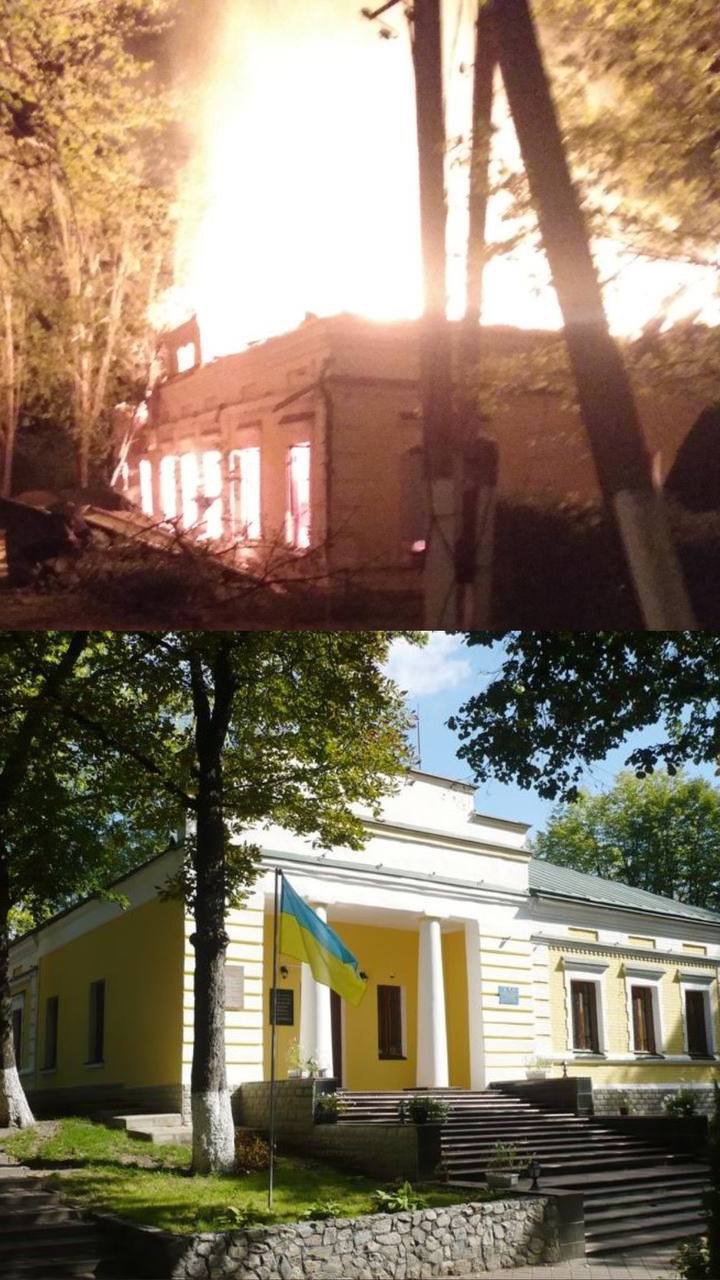 Hryhoriy Skovoroda Museum before and after russian attack
As a result of the shelling, the 35-year-old son of the museum director, who stayed to guard the premises that night, was wounded. He was rescued from the rubble with a leg injury.
"Fortunately, the collection has not been damaged. It was moved out earlier to avoid damaging the cultural heritage from russia's hostile actions. The museum is located in the village of Skovorodynivka. This winter, Ukraine will celebrate the 300th anniversary of the birth of the Ukrainian philosopher at the state level," - Tkachenko reminded.
Hryhoriy Skovoroda Literary Memorial Museum was founded in 1972, on the occasion of the 250th anniversary of the birth of the Ukrainian philosopher. In that building Skovoroda lived for several years and died. The tomb of the philosopher with the legendary inscription "The world was catching me, but has not succeeded" is located on the territory of the museum.