You have been in the Czech Republic since the beginning of May, you have concerts planned here as part of a charity tour in support of the Armed Forces of Ukraine. Tell us more about it.
As the war begun I and other musicians from the" Druha Rika" band thought that we would never play together or alone again, because we didn't want to hear any sounds. Our music was the explosions of russian missiles and the response of our artillery. Sometime on the tenth day of the war, I turned on the music in the car when no one was around. And I started shouting, reading rap, making it so loud I couldn't even hear myself. I shouted - and then I realized that now I can at least hear the music.
But we didn't want to play, we didn't even talk about it. We did what what we wew capable to do. My son and brother joined local defense, Unfortunately, I did not get there and began to write various appeals to colleagues in russia. Then I realized that tere was an iron gate and all In vain. Then we made barricades, checkpoints.
Was it in Kyiv or in the Kyiv region?
It was all in Kyiv and Zhytomyr regions. I lost my house in Gostomel, and just after that my cousin joined the Armed Forces, although before that he was skeptical about the war with Rrussia, because we both have many relatives there. I posted photos of this house on Facebook and, taking advantage of the moment, started raising money for ammunition - because my brother said they were naked and barefoot. I have never raised money before. In a few days, I collected almost a million UAH - enough to buy ammunition for 104 defenders. The most difficult problem was the actual purchase, because all this was ordered in Poland and it took a long time to deliver.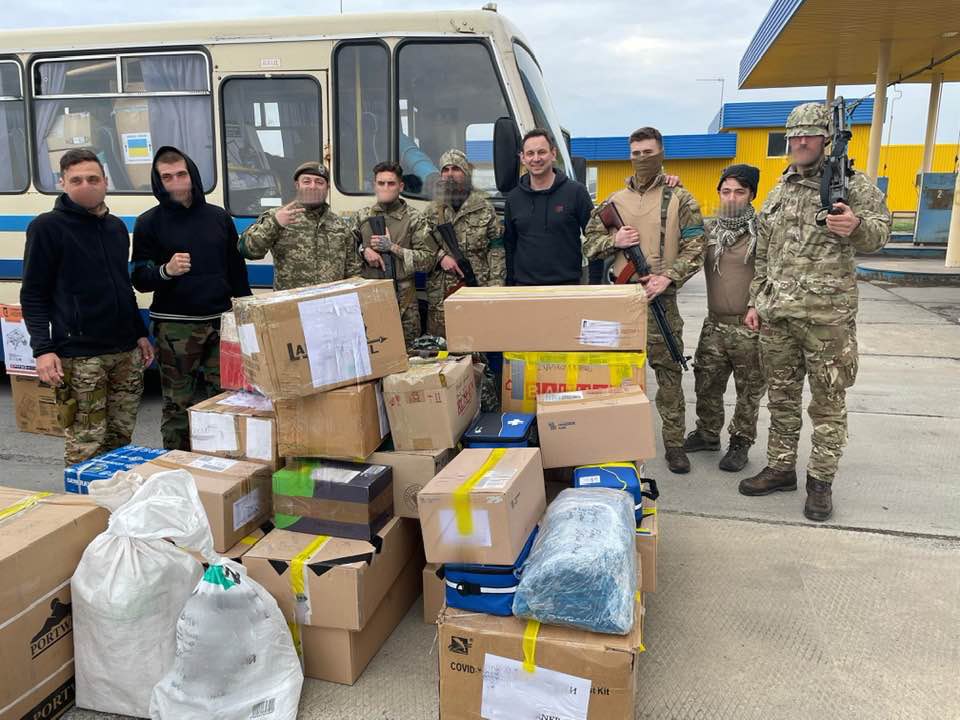 At last everything worked out, and then we realized that as a group we could collect at least 5 times more. We gave a concert in the Bunker, in a pub in Zhytomyr – as no one expected a war and all the basements in the center became pubs. It was an online concert, which we called "Mariupol". During the period we played, we collected 600 thousand. Then we received an invitation from our European promoter, with whom we had long negotiations. But the war was such a stimulus that everything went much faster, and we organized our charity tour in a few days.
Is this a European tour?
Yes, concerts will be in Vilnius, Riga, Tallinn, Prague and Brno. When we were crossing the border, another lady from Krakow called - and Krakow also was addend to the tour. Prague has already been sold as a concert, there is a soldout,as well sold out is in Brno. Today, in Warsaw, I finally saw the children for the first time in two months. I stopped at n oil station in the parking lot to give you an interview, and then I'll go straight to Prague, for we have a koncert there tomorrow.
Will this tour proceed after the Czech Republic? What cities will you visit next?
We will definitely include Warsaw, Wroclaw and Poznan to our tour - it will most likely be in June. A new date has already been confirmed in Vilnius, followed by Paris and Nice, and talks with Sweden and Denmark. There are even invitations to New Zealand and Australia. And as soon as Brussels should be confirmed, right after Krakow we have another performance in Brussels on Europe Day.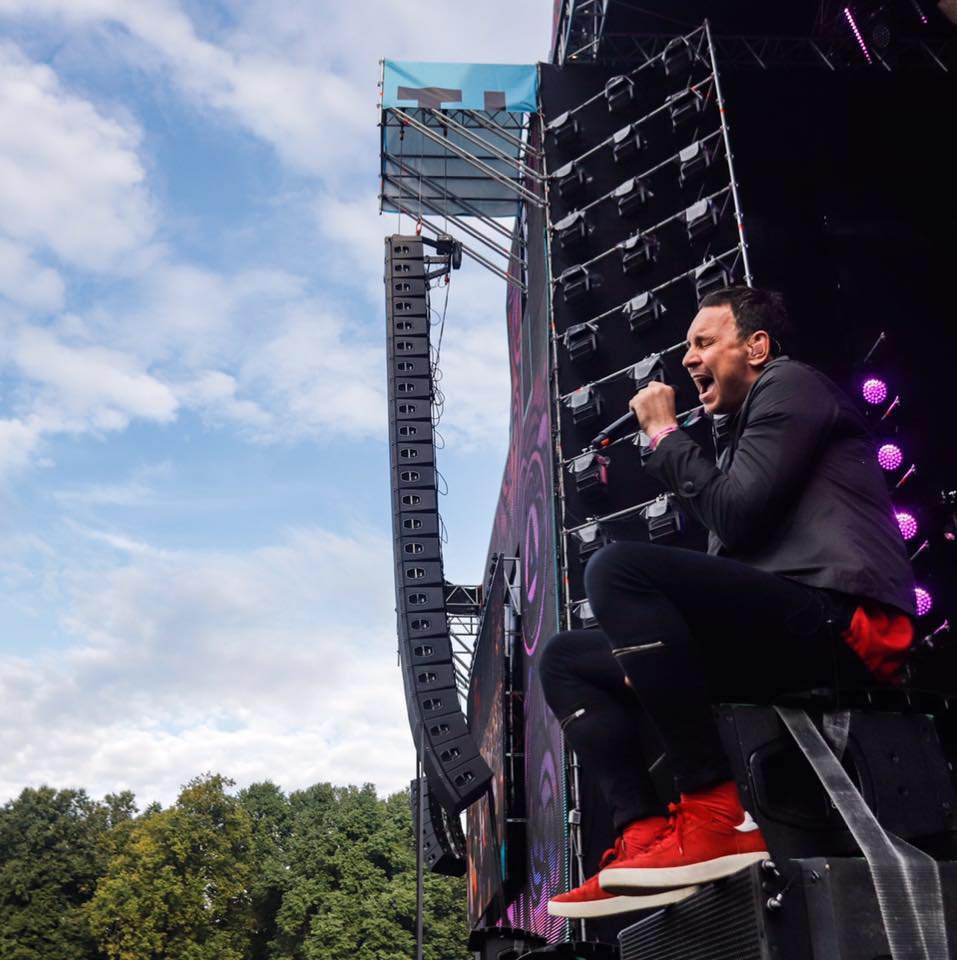 Have you outlined a minimum fundraising plan for the Armed Forces?
I am not even asking how much money we've raised at the moment. It is obvious that I will be reported on all the cillections later, but I do not know yet. Unfortunately, the money for the tickets is managed by the organizers, who can't use the money to buy ammunition, they help hospitals and refugees. That's why we collect donations separately. That means, that Ukrainians who crossed the border after February 24 can come to our concert for free and make a donation for ammunition for the Armed Forces.
You meet Ukrainians who have temporarily gone abroad, and there are quite a lot of them. There are now more than 320,000 on;y in the Czech Republic. Please tell us about the emotional component of these meetings, about some human stories that impressed you.
In Riga, I was struck by a protest exhibition in front of the russian embassy. There are such shields on which on the one hand it is writtenthe russians lies, and on the other hand you can read the truth. This exhibition was organized by temporarily displaced from Mariupol together with those who live there permanently. And this is very touching, because people who, in principle, had no money for anything, did it at their own expense. And these are exclusively women, because there are almost no men there. And this is a very important visual agitation, because it is not a secret that there are a lot of pro-russian russian-speaking people in Latvia.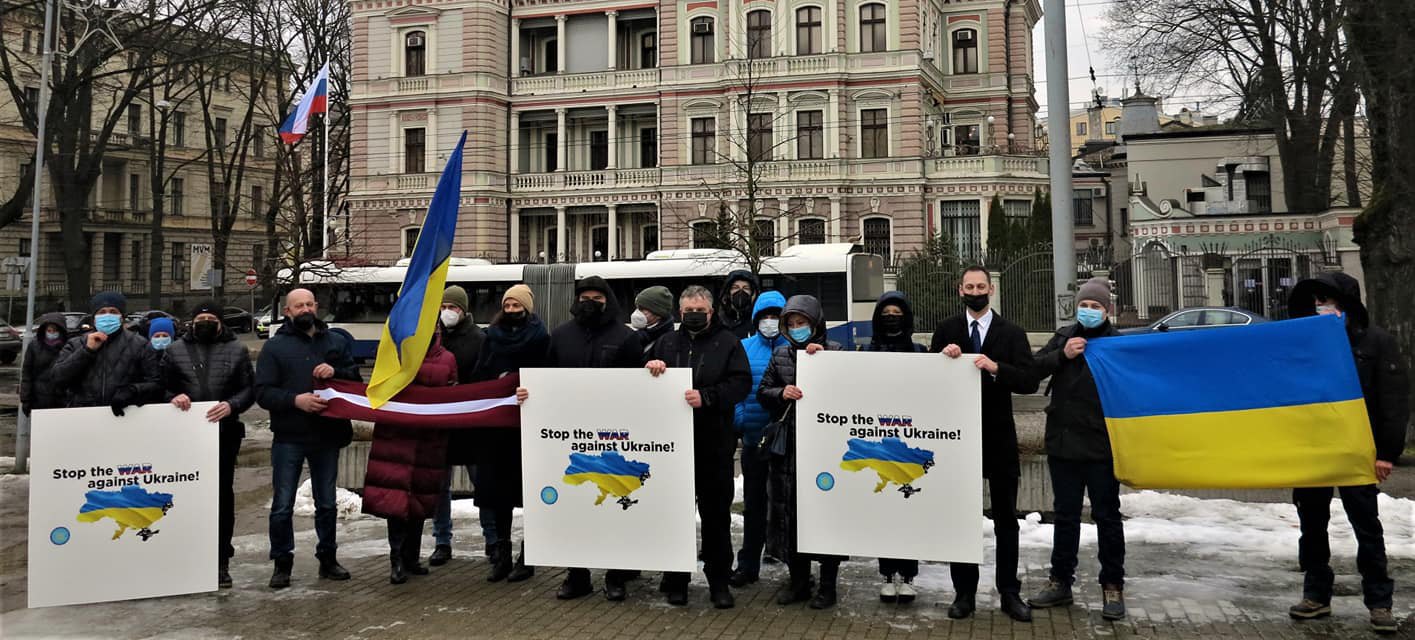 Facebook page of Ukrainian community in Latvia
Many russians went there because there were so-called investment visas, and the middle class bought real estate there. And on October 1, Latvia will hold parliamentary elections, and a lot now depends on these russians. By the way, as far as I know, you have terminated your contracts with russia, but what obligations, perhaps, remain? How to deal with this? In general, how Ukrainian music experiences this transformation in terms of such commercial relations?
Now is a unique opportunity, despite the tragic times, to get closer to the Europinian music cluster. We had to do it earlier, we had to knock the window of Europe, integrate both musically and culturally into this space, and not climb into russia's dirty, shitty window, because we didn't get anything good out of it. On the contrary, supporting everything russian, we got the war, we brought it closer.
What are Europeans doing for us today? For example, ZAiKS is a Polish collective management organization and our partner has provided assistance to displaced people in creative professions in Poland. This is PLN 5,000 per author or family member. The same story with OSA chich is a Czech organization. In Vilnius, the Ladga collective management organization offers scholarships to Ukrainians.
Besides, CISAC, the World Society of Authors, has already transferred 290,000 euros to the accounts of our non-governmental organization, which we distributed to Ukrainian authors, first of all to those who transferred their rights to us, and then to others. I don't think that if we had been attacked by an European country, the russians would have shown us something like that. The russians have not paid us a penny for several years, even for what we have earned - I mean our organization.
Is there anything you can do about it?
Nothing, you need to make a bomb to destroy them - that's all you can do.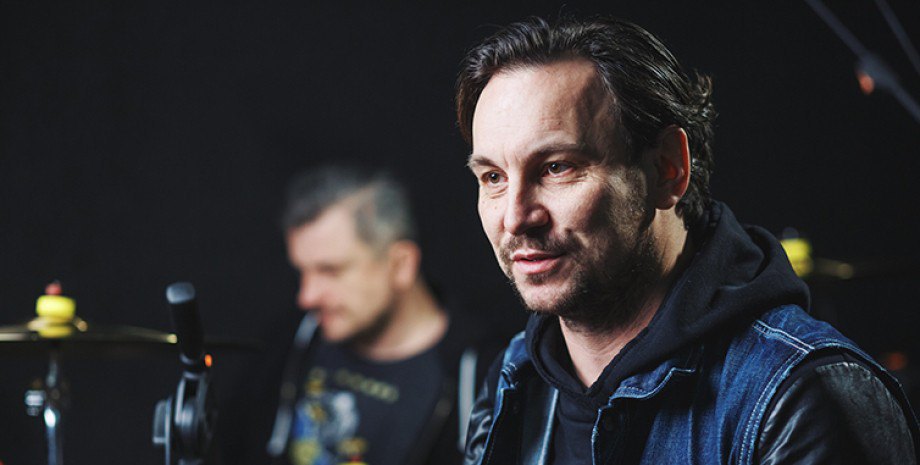 If we talk about politics or diplomacy, there is still the UN International Court of Justice, the International Criminal Court. And how is this case regulated at the international level?
So far, even at the Ukrainian level, this issue has not been resolved. I don't know what is happening now with that bill on personal money. Because our organization (NGO "Ukrainian Agency for Copyright and Related Affairs" - Ed.) actually froze the money in the account of individuals from russia, and not Sberbank, for example. This is money that should go to kirkorow, baskow, shnurov and other rubbish, sorry. And this has not yet been settled.
Are you talking about the bill of the Deputy from the "Servant of the People" Dmitry Natalukha?
I think so. I haven't been interested in this in recent days, because I've been doing something else. Sometimes I don't even have time to wash up after the concert, get some sleep, so I don't know what the fate of this bill is. (On April 1, the Verhovna Rada had passed this bill, it specifies the range of residents of the russian federation, whose assets will be subject to the forcible seizure of property in Ukraine. - Ed.)
You said that at the beginning of the aggression you tried to appeal fellow musicians from russia. In fact, many Ukrainian celebrities have done so, in the good sense of the word. But then somehow it all has finished. Is it because they are irresistable?
You know, when I realized that I hadn't even reached my nephew, whose uncle, my brother, is fighting for Ukraine, it became clear to me that there was nothing to appeal to those artists. On the first day when I went to visit the children in Gostomel, I heard helicopters flying. At that time I could not distinguish the sound of a helicopter and a missile and at first I thought it was a missile. But then I saw them and even had the opportunity to film the "bayraktar" who shot them down - he turned around right in front of my eyes. And when the first three helicopters crashed, I immediately sent a video to my nephew in Murmansk. They say: here, your compatriots are beating us and, it seems, it is our Gostomel airport. And he writes to me: "It cannot be real!"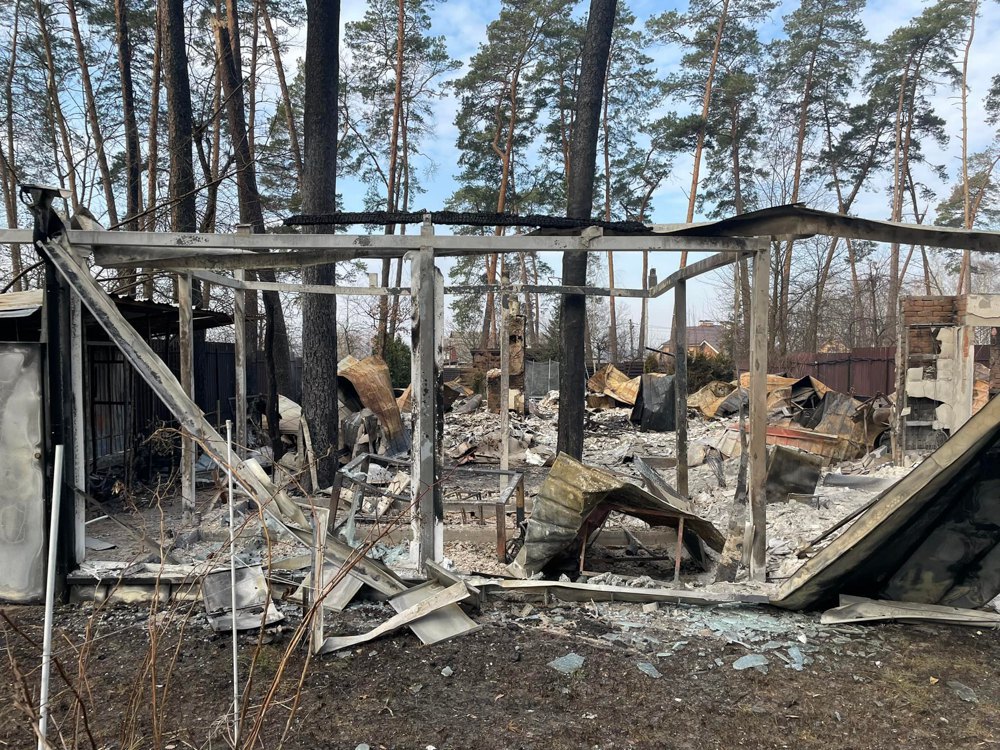 Let's talk about the more global challenges facing the Ukrainian creative industry in the war time. The first is an almost philosophical question. To tolerate or not to tolerate Ukrainian performers who have earned their fortunes at concerts in russia since the beginning of the war in 2014? Doesn't that turn into a witch hunt?
Whether we like it or not, such a hunt is already open. I would like to abstain, but now, during the war, to take a neutral position is not to have a position. After all, I am for those musicians who, conditionally speaking, have repented and can now help in the war, to do so, to give the money they earn in support of Ukraine, to the Armed Forces, to those who suffered from russian aggression. In this way, they can rehabilitate, at least for themselves. That's why I'm against witch hunts. I myself watched a few videos of the Barskih, I watched Dorn - it's hard for me to say, but I understand that they are victims of the forced russification. Yes, they took this money, some - consciously, some - no, but all Ukrainian artists without exception, even those who sang in Ukrainian, somehow fell victim to russian money.
When we came to the show, we realized that prime time was bought by the russians, that these conditional $ 5,000 for one episode were given by the russians, not the Ukrainians. And when you want to sing an Ukrainian song, they say to you: "No, don't sing this, but this one is possible, because it was in the movie"Only old men go to war. " All TV channels, without exception, were integrated into the russian money. Therefore, it is not necessary to point with the finger now at who was guilty and who was not…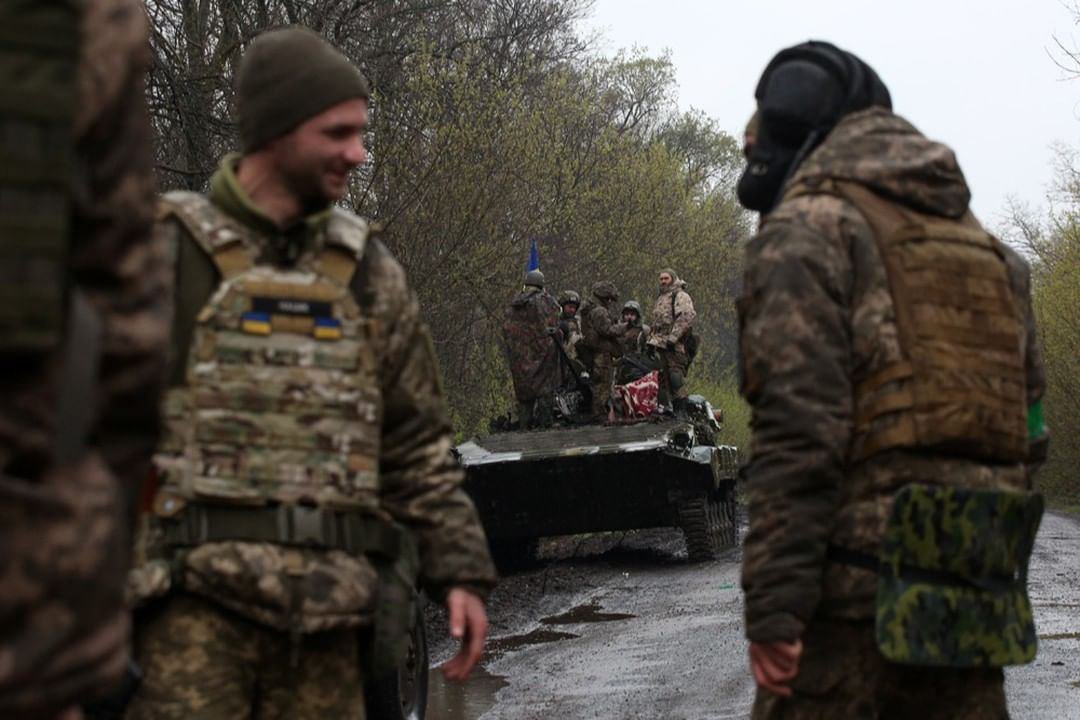 We are all guilty, because we all got this money and now we get iron that falls on our heads. Therefore, we all need to rehabilitate, all fight back and fight together. We have no other wayout, because we do not have another country.
At the end of 2021, the tops of the Ukrainian charts Spotify, YouTube showed a lot of russian artists. What's now? How has the situation changed?
Yes, Google showed us that Ukrainians consumed 50% of russian content, as well as about Spotify. Another 40% were Western and global content, and about 10% were Ukrainian. Now the situation has changed. I haven't seen the reports yet, but I think we've started consuming less russian content. However, I do not want to please myself, because talking to young people in Ukraine, I saw: they understand that the war is going on, but they continue to listen to russian music. I tried to explain to every teenager I've met that even innocent listening to or watching Dud' on YouTube - it's not just that you quietly watched and forgot. This means that you automatically send the money to the katsaps, who then return it as missiles to your head.
Currently, a bill has been registered in the Verkhovna Rada, which, in particular, provides for an increase in Ukrainian-language content from 35% to 50%. This means that, for example, every second song on the radio must be Ukrainian. The question is, do we have so much quality Ukrainian content? And won't it backfire?
I would leave the quotas as they are, because it looks like populism Turing the war. By pushing the maximum number of Ukrainian-language songs into the air and banning other things, we force the consumer to go online and look for all that shit he hasn't eaten on the radio. And he will find it anyway, because no one will close the network. Therefore, it is necessary to hold difficult negotiations with Google, with Spotify, with the whole world in order to somehow limit such supply or distribution of content on the territory of Ukraine. That's where we have to work.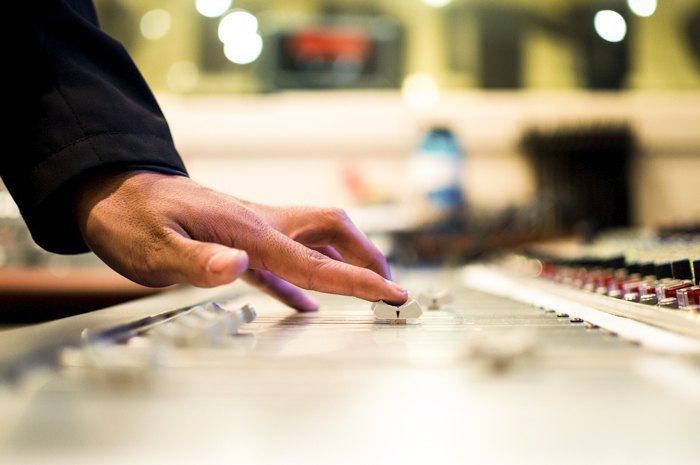 Finally, what do you think about the collaborations between Western and our musicians, which are now growing and growing? These are, for example, Pink Floyd and Boombox.
I can only greet it. This has had to be done for a long time, to displace Russian content in Ukraine, by interfering in the network, and not only in the TV and radio space, to integrate, to create some collaborations with Western artists.
Now such collaborations can be agreed upon very quickly. In the past, for example, it took months, sometimes years, to sing with a Western artist. But here we are in Riga, and in 2-3 days we agreed with the Latvian group Tautumeitas, whose videos are gaining 12-13 million views on YouTube. We stood on the stage at their concert, opened it with the song "Three Minutes", and then they came to the finals of our concert, dressed in stylized Ukrainian costumes, and sang this song with us. We must use this moment - it is tragic for society, but we must learn from it the maximum of lessons and the maximum of profit.