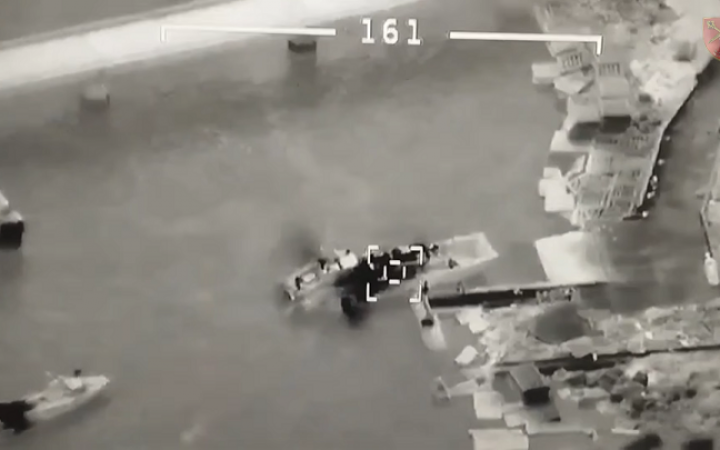 Photo: Screenshot from video
Dead and wounded russian occupants from Zmiinyi island are brought to Crimea, only 8 out of 40 signallers have returned alive, Chief Directorate of Intelligence of the Ministry of Defense of Ukraine (CDI) reports.
Bodies of 10 dead occupants were evacuated simultaneously. All of them belonged to the unit of special communication of the russian armed forces that is deployed in occupied Sevastopol.
According to the CDI, surgical and traumatology units of the Sevastopol military hospital are now overcrowded. Due to high load, up to 40 beds are put in the wards.
Besides, due to the significant number of wounded, occupants of Crimea demand from entrepreneurs to send their employees to blood donation points. Everyone can become a donor – no medical documents are needed, no examinations are conducted.
The CDI also reports that local "state enterprises" have received orders to send a certain number of men to recruitment offices (depending on the total number of employees). Crimeans are proposed to sign contracts for a period from three months to 1 year. They are promised to be sent to the Kherson and Zaporizhzhia regions.
Russia has placed air defense systems "Pantsir" and "Tor-М2" on Zmiinyi Island.
On May 12, spokesperson of Odesa Region Military Administration Serhiy Bratchuk stated that Ukrainian military seamen had damaged the enemy logistics ship "Vsevolod Bobrov''.