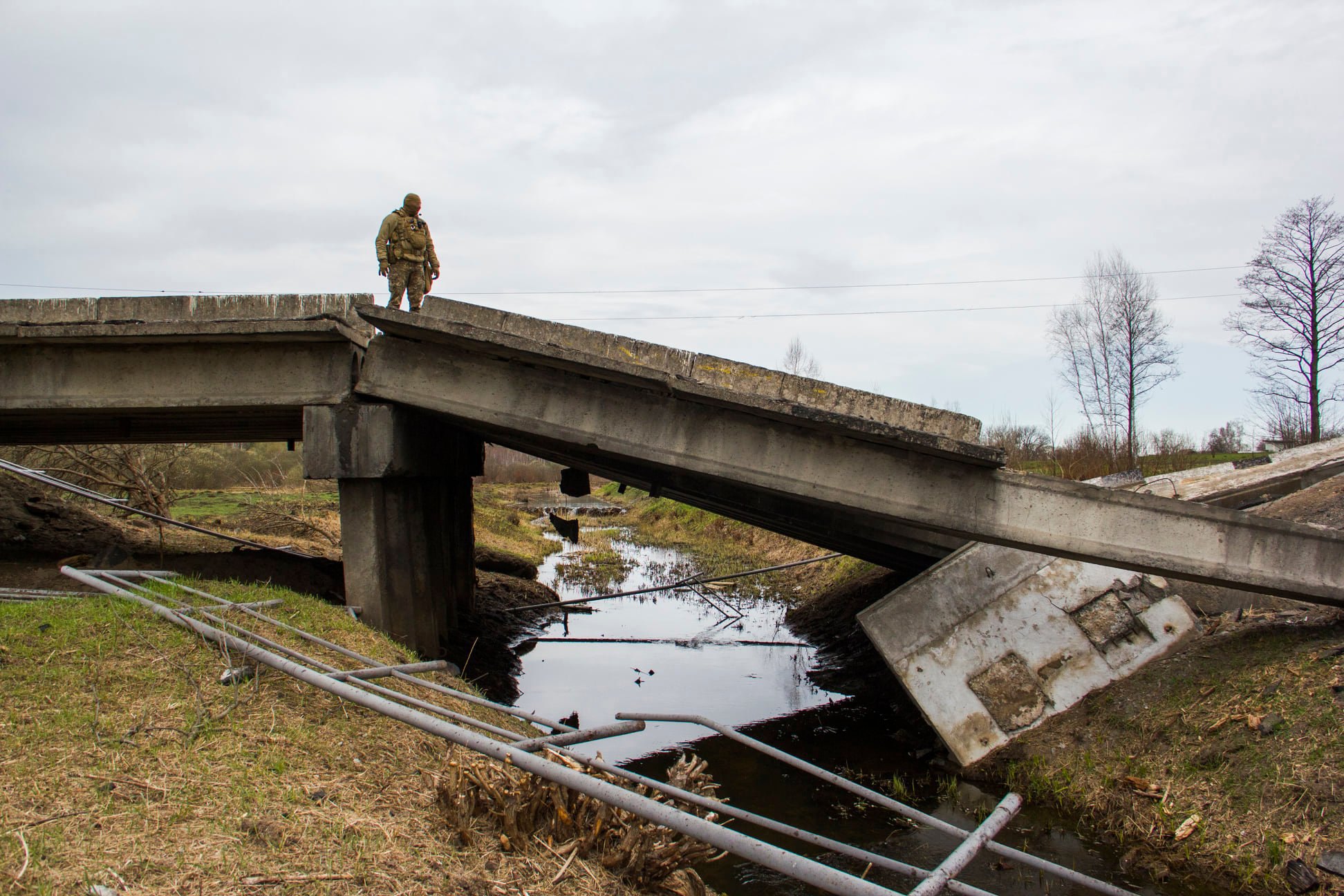 Ukraine's Special Operations Forces Command
Military analysts, both skilled and not so skilled, talk about specifics of the second phase of the current Russian-Ukrainian war. Politicians, political scientists and specialists discuss its military, economic and social peculiarities. A war front component is gradually separated in mass consciousness from a situation in the rear where saboteurs and terrorists have become more active. Obviously, a description of the countering operations against them is not public, however, it is known that about a thousand of such militants have been detained. This process is partly stimulated by the Ukrainian government. It has a stabilizing social effect but in a political sense… well, let's say, the effect is quite moderate. This is partly a natural phenomenon of the current social dynamics, a revival of a civilian life and an attempt of a personal navigation in the new circumstances, which are quite dynamic and often not quite predictable. A 'gray zone', a separate proxy war has been sandwiched between those two factors and continues to expand. A martial law's information policy together with an instinctive alienation from possible death forms the mentioned above zone's content.
I describe this state as a beginning of a new long phase of the current agent war. It could be compared with a human body's bacteria, viruses and various micro floras. They are, so to speak, in a state of an agent's intelligence i.e. 'sleeping' legal and illegal residencies.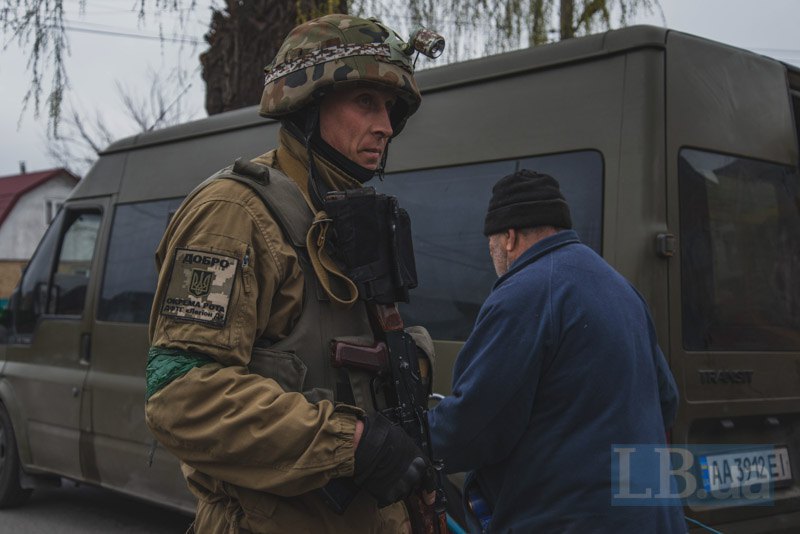 For the time being, they have no effect on health. But with age, and, especially, with a sharp change in external influences on a human body, an immune system's ability to withstand threats decreases and pathogens begin to flourish. An immune system's fight abilities under stress could increase later, but when a traumatic event passes, body "sags" again.
The first month of the war had united various groups of the Ukrainian society, increased a political immunity and created an euphoric sense of national invulnerability. At the end of the 19th century Chinese Kung Fu masters believed in a protective magical power of their 'Boxer Uprising' exercises. They were a significant motivating factor, a tactical advantage until the West and Russia joined an anti-Chinese coalition and the Chinese Empress betrayed the rebels in the Fall of 1900.
Our post-Feb 24, 2022 months were marked not only by a removal of physical restrictions for citizens in the liberated regions of Ukraine, but also by a removal of psychological self-restrictions in a public information space. I do not mean those highly motivated people who fight no matter where they are at the moment. They are not invulnerable either, but more on that later.
Many bitter and fair words have been written about a state of Ukrainian national security and its corresponding institutions before the war and now. Though there were some positive opinions as well. All "victorious" and "treacherous" texts commented on relevant actions or inactions and were based on a low perception of a level and quality of a threat to national security. State institutions used to catch a big enemy "fish" having a net with very large cells. What happened after that catch depended on various circumstances. There was no lively interest in catching something smaller. What about titles, positions and a not so close retirement? In short, it happens like with all fishermen: something to catch, something to throw overboard and something to take home. It is not operational but a political decision to admit that in front of you is a whole sea of all kinds of evil that started to function a long time ago. Both counterintelligence and national police practitioners perfectly realize what kind of reality they confront. However, they are instruments of the state, not Judges Dredds.
For thirty years the Ukrainian state through its electorate has consistently elected communists, komsomol members, thieves, bandits, corrupt officials, and simply persons "by announcement" to the Ukrainian parliament. It is such a colorful historical heritage. A minority revolted a little, but later quietly negotiated with a majority because 'the state continues to be the same'. It is difficult even at the 'Embroidery Shirt Day' celebrations to distinguish who is who until he/she opens their mouth.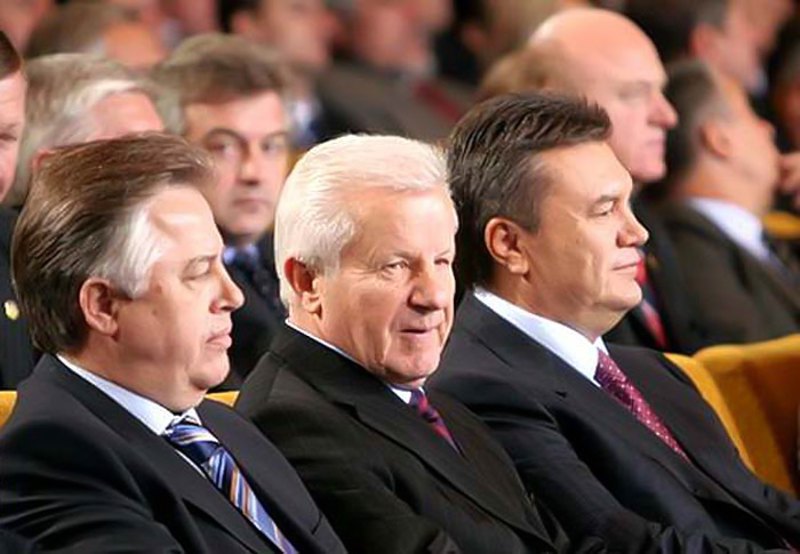 Communist Party leader Petro Symonenko, Socialist Party leader Oleksandr Moroz and Party of Regions leader Viktor Yanukovuch during the creation of an "anti-crisis coalition" in Kyiv on 27 July 2006
It is not about a betrayal yet. It is about a nutrient environment and an agents' secrecy scale. Let's return to our fishing topic: there is fish that floats on top. However, somewhere deep in the eternal darkness, I believe, there are such monsters which have not yet come up with their names. They even do not look like a fish.
Here is a little history to understand the problem. One KGB staff member in the USSR accounted for about 600 Soviet citizens, including far away reindeer herders and their deer. It is certainly not a lot. But, for example, in 1967 about 25,000 people were recruited to the "sources of operational information", which at that time accounted for 15 per cent of the total intelligence apparatus. In 1989 one employee of the East German Stasi (Ministerium für Staatssicherheit) 'supervised' 60 of his/her own and 180 citizens of still neighboring and still hostile Western Germany. It is definitely not an Orwellian figure yet but the Stasi archives with personal files and denunciations are true tunnels with paper archives (attention!) of a total 180 kilometers at length. It is one hundred and eighty kilometers with six million folders of personal files plus ten thousand bags of undestroyed documents.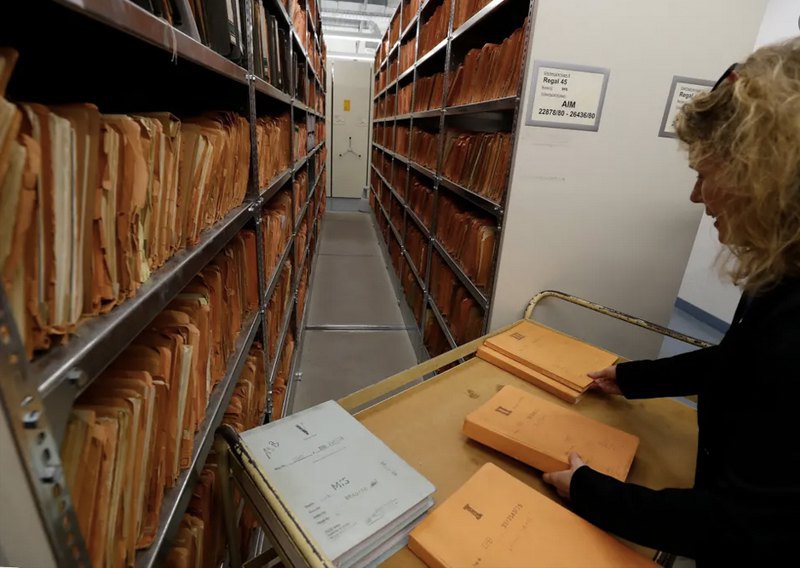 Why are those two examples (although we could talk about other states under a KGB influence) important to us today? Before the Russian-Ukrainian war I wrote about the specifics of Putin's psychology as a KGB officer who served in Dresden. His Stasi ID was dated by 1985-1989. KGB created the Stasi in 1951. It is exactly a case when a student surpassed the teacher in many respects. There were about 90 thousand people of full time employees for 16 million people in the GDR. 200 thousand Stasi's employees were freelancers. Putin led one of the Stasi's "K1" Division which was the Germany's political intelligence. KGB and Stasi officers were mutual friends and a Berlin Wall's fall came as a shock to them. Some Germans shot themselves like General Bem, some, like General Heinz Fiedler, hanged themselves (maybe not by their own wish).
It was written a long time ago that Putin was rebuilding KGB. I believe it is not true. Putin was trying to create exactly what he believed were effective tools for the Stasi, because the First KGB Directorate was a phantom for him. Putin was creating a structure that was more precise, more disciplined, with an absolute intelligence penetration into all segments of the society in many countries. Matthias Warning ('Artur'), a Putin's personal friend and a Stasi agent since 1974, for instance, oversaw a Nord Stream-I gas pipeline construction.
The second reason why I mentioned a KGB agency's influence on people in the Soviet republics and the Stasi in Germany were factors that greatly facilitated recruitment. It was effective due to absence of a language barrier, a common historical past, understanding of what and who is selling, for how much and what might be a subject of blackmail or other psychological pressure.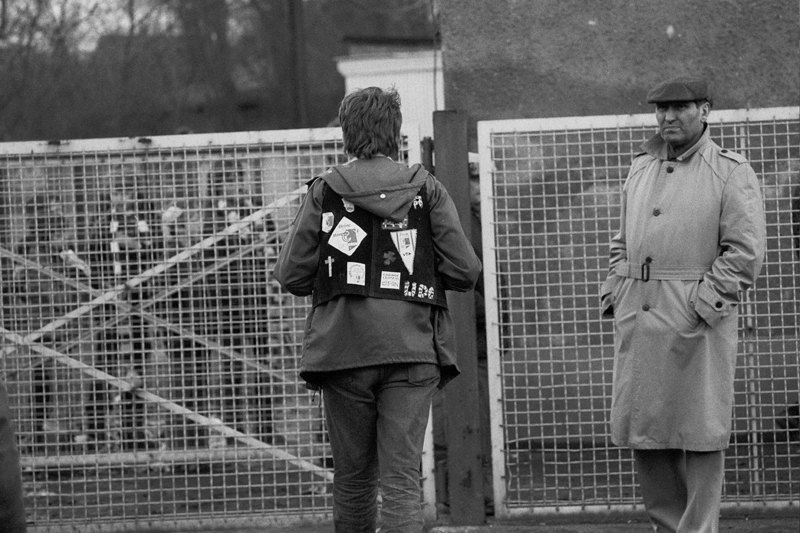 Until recently that whole set of parameters, including a trouble-free movement across the borders and easy employment, was present in Ukraine as well. All thirty years. A current mass migration has added chaos to this description.
A number of Russian agents in our country is somewhere around tens of thousands of people. They could be in a range from teenagers or street people and up to those with a higher status. Every day we read several Ukrainian Security Service/SBU reports exposing and detaining various 'non-significant' traitors. The 'fishing net' has really become denser. But a 'big fish' still either bypasses it or breaks through. Of course, there are many SBU's effective actions though we will not be able to read about for a long time in the open sources. I would like to highlight that counterintelligence is a service that operates within the laws, adopted by politicians and according to agency's job instructions. The politicians sometimes manage to 'manually' regulate and adjust those instructions.
I will add a couple of words about a European and American theater of agent wars. We see how experts in many countries with a wide support from their citizens pop up with their 'not everything is so clear' opinions by, for instance, an old peacemaker Kissinger or some young no-names with aplomb of the deep connoisseurs of Ukraine and Moscovia.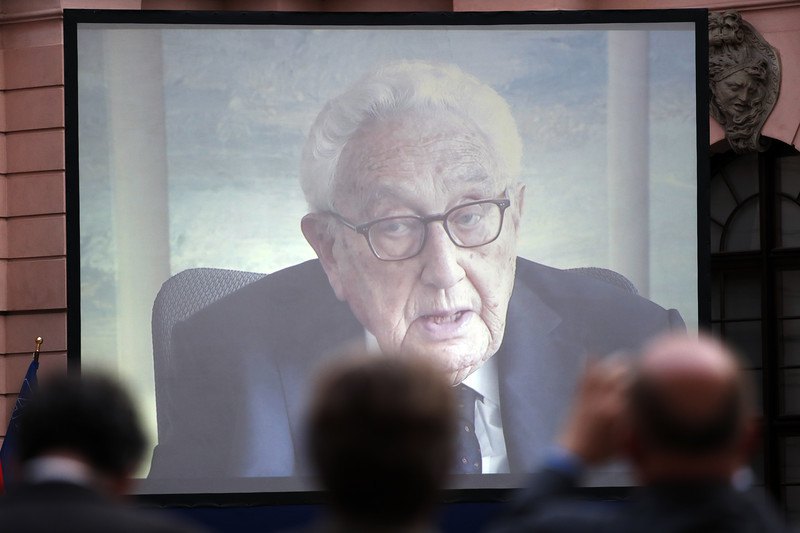 Former US Secretary of State Henry Kissinger
At the time of a USSR's collapse there were many mechanisms for preserving the KGB agency methods in the future. I will mention two of them. One is about a person who voluntarily declared, for example, that he/she used to be an agent of the Stasi. Such a "guilty plea" not only exempted him/her from a criminal responsibility for espionage under the German law, but also created a halo of an honest and decent person. Before a fall of the Berlin Wall hundreds of recruited Stasi informants came to counterintelligence to surrender. They even informed their friends and acquaintances about it. However, it was a drop in the ocean. Two years ago Merkel government (by the way, Frau Merkel began her career as a spokeswoman for Lohar de Maizier, the Prime Minister of Germany, who was also a Stasi agent with a pseudonym "Cherni") abolished investigations for a possible Stasi membership.
The second mechanism is about various "political prisoners", "dissidents", refugees and all who automatically evokes sympathy and increases trust. 
Journalists and criminal world are a separate topic. Leonid Shebarshin, one of the leaders of the Soviet secret services, said that spies could always find a Soviet journalist who would publish a proposed text for money or a drink. He shot himself in 2012 probably because of his excessive chats with many.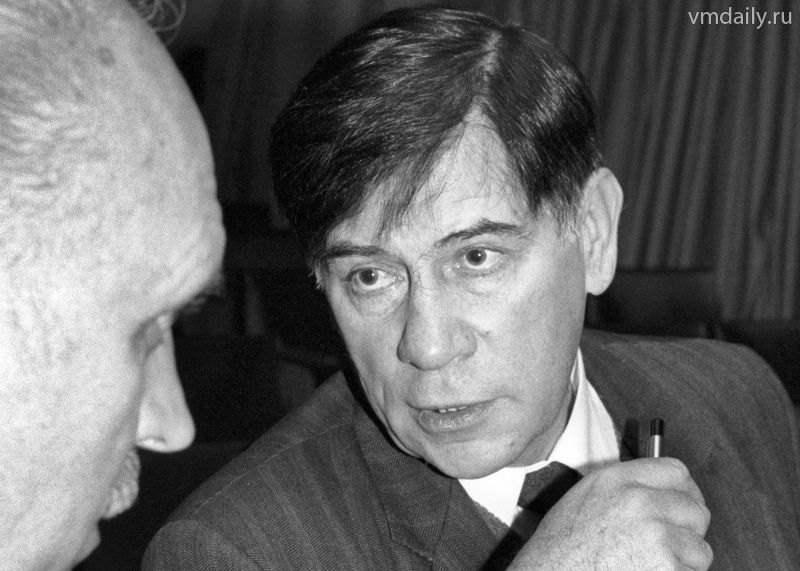 Former Soviet foreign intelligence chief (1989-1991) Leonid Shebarshin
I will add that a high-level agent can move up in his/her career for literally decades to reach a certain professional goal. This was the case, for example, with a German Chancellor Willy Brandt's personal adviser Günther Guillaume, who reached his level of influence due to a twenty year support from German Social Democrats. 
Let's return to the reality. An agent's influence in a democratic country in war conditions is far from photographing some missile targets and spreading Russian propaganda on social networks. There are a lot of such bad things, they are cheap, they can be easily replaced with the same context in a case of exposure and no one in the Kremlin will be upset. Our operational reporting in an open information space actually follows such agenda. The corpus delicti has been obviously there, when armed gangs, including priest-curators, were formed in almost every diocese of the Moscow Patriarchate in Ukraine (they were mostly cleared in 2017). Now an agent activity at higher level influences an adoption or non-adoption of certain Ukrainian laws (we will talk about those mechanisms later). It causes an erosion of patriotic beliefs, a retransmission of Russian ideologues to the West compromising Ukrainian civilian and military leadership.
It seems that a fierceness of the war has somehow reduced and reformatted this cunning activity into outright espionage, but it is not the case. A current phase of the agent war has intensified Russian legal and illegal residencies around the world, 'awakened' dormant agent nests, just as Russians de-conserve old Soviet bombs and missiles to use them at the front. Some of these recommendations are problematic because they might be either incomprehensible to readers and fairly, albeit privately, might be criticized by professionals. Or they might be solemnly superficial following a style of some of our speakers or 'Captains Evidence'. Talking about a need to reform a Ukrainian secret services functional algorithm has already been discussed a lot. I myself and my friends have been trying to take part in such discussions for several years. This story is worthy of the Shakespeare shows in terms of drama and tangible results.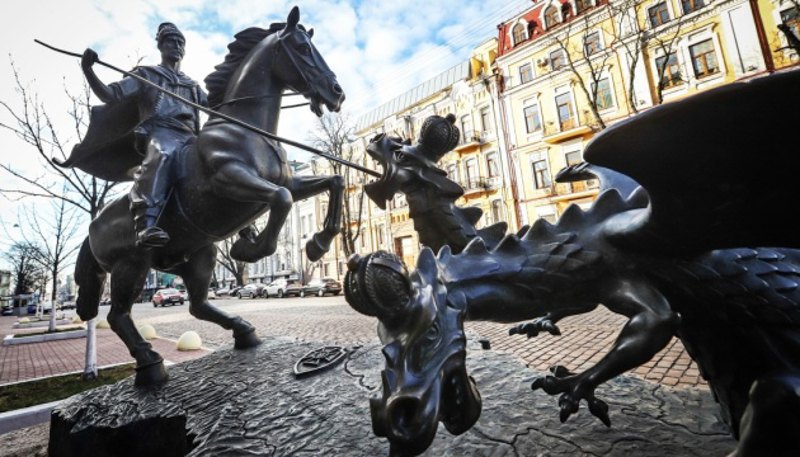 There is a need in a new strategic concept and a navigation package of change in the Ukrainian national security legislation for our 'fishermen' not to get confused choosing their nets.
What kind of a strategic concept it should be? Who is its author-actor-implementer? Until recently, a spasmodic reform of a national security framework was reminiscent of an ancient biological experiment in which an electric current was passed through a frog's paw and it twitched like a living thing. Strategic parameters of Ukrainian national security are determined by politicians. They determine what laws are 'on time' or 'out of time'. Motives for such declarations could be very different including those mentioned above. Politicians could not lustrate themselves thus de-communization has turned into a disgusting farce. The National Security and Defense Council and Ukrainian courts have begun a kind of 'squeezing a katsap mentality' out of a Ukrainian soul only now.
Civil society. It, of course, is doing things right. In the times of war it also possesses a machine gun. The civil society certainly has a right to speak up in such a serious situation, but has no right to 'shoot out loud.' We have already heard about a "friendly fire". And someone even experienced it. The illiterate mantras about a "Ukrainian Mossad" die down in the current operational capabilities of Ukrainian Territorial Defence Units.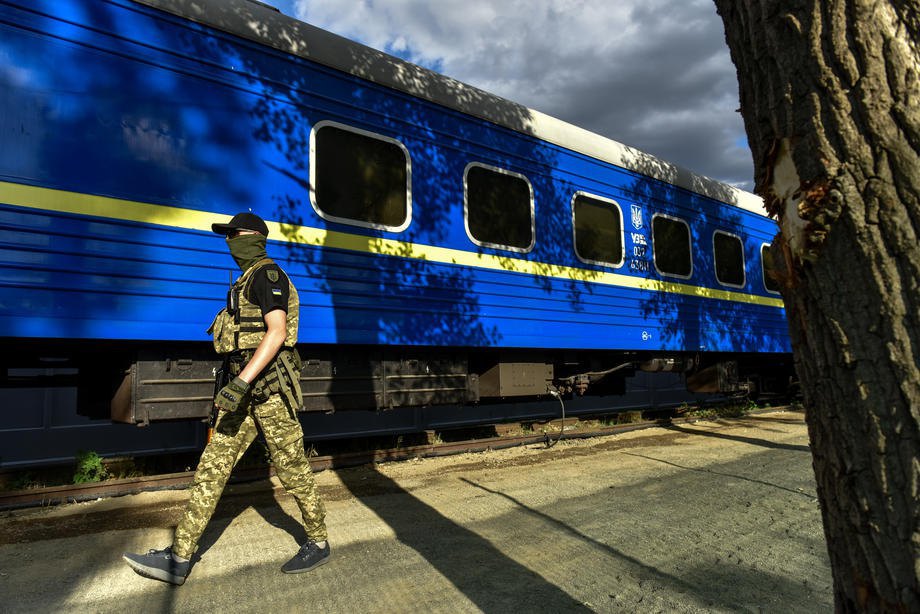 Ukrainian profile institutions. 'Cat-dog' relations between law enforcement and special services are traditionally sensitive around the world. Its Ukrainian version has already demonstrated a number of tragic farces. After 2014 there was a short phase of greater mutual understanding, as it happened after February 24, 2022. I would like to mention in this context so-called "operations under false flag". This terminology refers to the 16th century period, when pirates hoisted a flag of a merchant-friendly country on their boats to capture a merchant vessel.
Top Ukrainian leadership representatives, army, the National Security and Defense Council remain as they are. Some positive changes are finally happening at the tactical and operational level. Sometimes they are productive, sometimes they are not. All those strategic and tactical puzzles are gradually coming together, but an overall picture is still unclear. We need to develop an analogue of the House Un-American Activities Committee (after 1968 it is called The Internal Security Committee). It could be our own Ukrainian Security Committee to investigate anti-Ukrainian activities. We need our own "Patriotic Act". However, the existing protocols on strengthening Ukrainian counter-intelligence are like putting HIMARS/High Mobility Artillery Rocket System on a pickup. We need new, modern catching nets to establish a goal for our national security professionals: 'Come to me and I will make you a professional hunter to catch Non-Human Creatures'.