The Ukrainian flag was painted at one of the beacons at a boat wharf at the Yalta merchant seaport early on 16 January 2016, the QHA news agency has said.
Numerous fishermen who were there at the time did not mind the colours of the Ukrainian flag "banned" in Crimea, it said.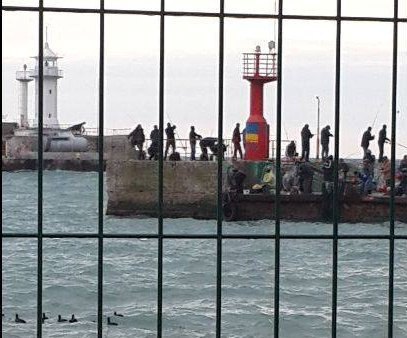 It was not until the noon that the authorities rushed to paint them over, the agency added.