A Volkswagen Transporter passenger minivan has hit an identified explosive device near the Maryinka strongpoint in Donetsk Region, the National Police have said on its official website.
The first report on the explosion came at 0810 a.m. The van was moving from Donetsk to Kurakhove.
"Shortly before the checkpoint, the minivan pulled over and hit an explosive device. We are checking out the number of victims and details of the incident," the police said.
The antiterrorist operation (ATO) HQ said that three people were killed.
"The car was in line waiting to cross into the so-called Donetsk People's Republic. The driver ignored the mine warning signs and pulled over to the side where the explosion took place. There were five people inside. As a result of the blast, two people were killed on the spot. One passenger succumbed to wounds in an ambulance car," the ATO press centre said.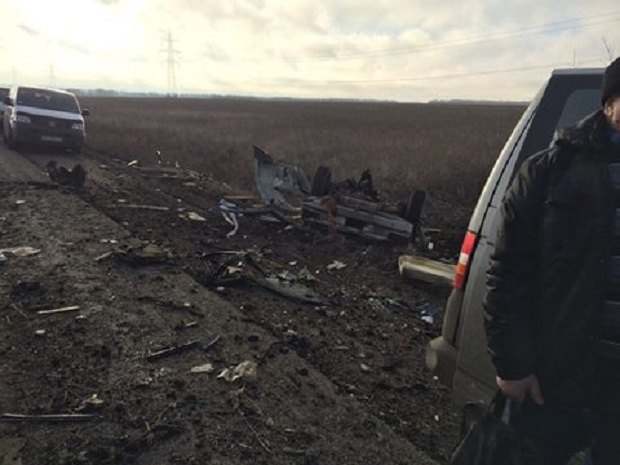 The Donetsk regional prosecutor's office opened a criminal case over premeditated murder.
Pro-Russian militants have been shelling Ukrainian servicemen's positions and checkpoints on the line of contact, prompting the closure of the Zaytseve checkpoint in Donetsk Region.