Volunteers today brought an open letter to the presidential administration to report the problems in the Navy which they believe must be tackled urgently.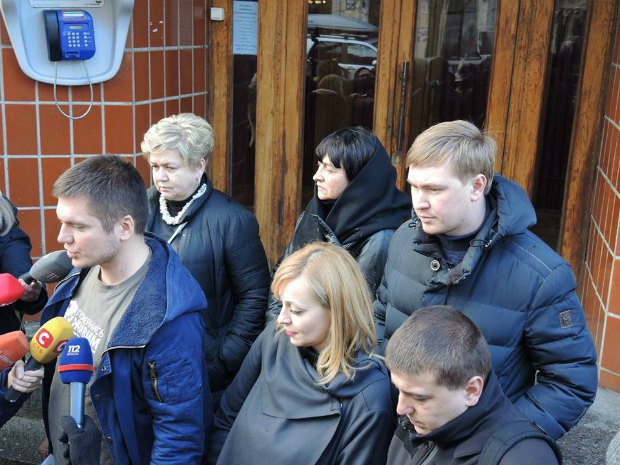 According to an LB.ua correspondent, their specific demands include in particular:
- check many naval officers against connections with the Russian fleet (for example, they leisure trips and family visits to Crimea);- put the officers of the fleet staff to qualification tests;- check out why Eduard Shevchenko (Capt 1st rank decorated with five orders: For Courage of the 1st, 2nd and 3rd ranks; Bohdan Khmelnytsjyy of the 2nd and 3rd ranks, and custom-engraved arms) was not appointed to command the 73rd brigade.
"This is just a beginning," Roman Sinitsyn, an activist of the People's Front volunteer movement, said. "There is a pool of volunteers dealing with these problems who will do their best to have them solved."
The volunteers also raised the issue that the marines who came to mainland Ukraine from Crimea do not have a base. When the marines return from the antiterrorist operation area in Donbas, they will have nowhere to stay.
The event was attended by Vitaliy Deyneha, the founder of the Return Alive project, volunteer Roman Sinitsyn, Yuliya Honcharova from People's Front, People's Project coordinator Maksym Ryabokon, CombatUA volunteer Ihor Fedirko, Ukrainian Militarist Portal volunteer Taras Chmut and Natalya Zeynalova from the Defence Ministry's Council of Volunteers.
To learn more about the situation in the Ukrainian Navy, ready Olha Reshetylova's article "A Brussels "surprise", or why the Navy Command is not excited about NATO-proposed reform".