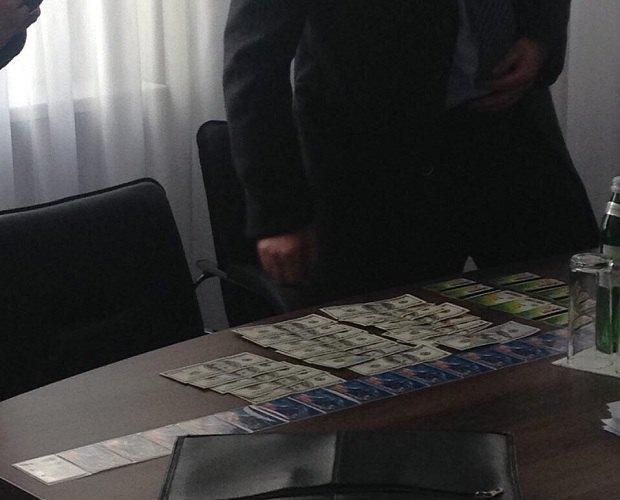 Prosecutors have detained the acting chief of the National Police directorate in Cherkasy Region on suspicion of offering a bribe to his superiors, the Prosecutor-General's Office has said on its official website.
They also detained the deputy director of the Post-Graduate Education Institute of the National Academy of Internal Affairs. Both are suspected of attempting to bribe the National Police deputy chief with 2,000 dollars and 400 l of pre-paid petrol in exchange for passing qualification tests.
According to the National Police website, the acting chief of the Cherkasy regional police is Vladyslav Pustovar.