US assistant secretary to visit Ukraine, Russia
She is going to discuss the implementation of the Minsk agreements on Donbas.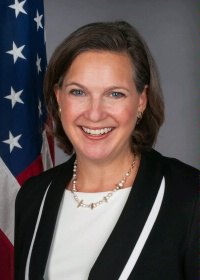 Victoria Nuland
On 21 June, Assistant Secretary for European and Eurasian Affairs Victoria Nuland travels to Kiev, Ukraine, to meet with senior Ukrainian government officials to discuss bilateral and regional issues, including reform priorities and Minsk implementation, the US Department of State has said.
She then travels to Moscow, Russia to meet with senior Russian government officials to discuss the situation in eastern Ukraine and next steps to implement the Minsk agreements in support of the Normandy countries and the Trilateral Contact Group.