An event in support of Ukrainian political prisoners and hostages held by Russia has been held outside the office of Ukrainian Choice leader Viktor Medvedchuk in Kyiv. The event was called "Cotton is dead!" in reference to the word "vatniki" (literally cotton-padded jackets) used for people with pro-Russian or pro-Soviet views.
Its participants demanded the release of Ukrainian film director Oleh Sentsov, Crimean activist Volodymyr Balukh and other Ukrainian political prisoners held by Russia, according to an LB.ua correspondent.
They spray stencilled the pavement with "Cotton is dead" and "Putin's crony". In the end, they burnt a big ball of cotton.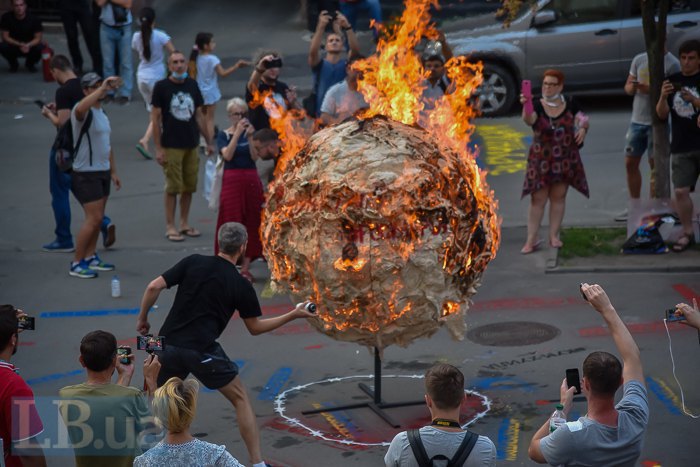 The event attended by around 70 people was organized by the Babylon'13 creative video group.
Sentsov, who was wrongly convicted on terrorism charges in Russia, has been on a hunger strike since mid-May.