A rally outside the Interior Ministry in Kyiv on the morning of 1 August demanded police investigate attacks on activists and journalists.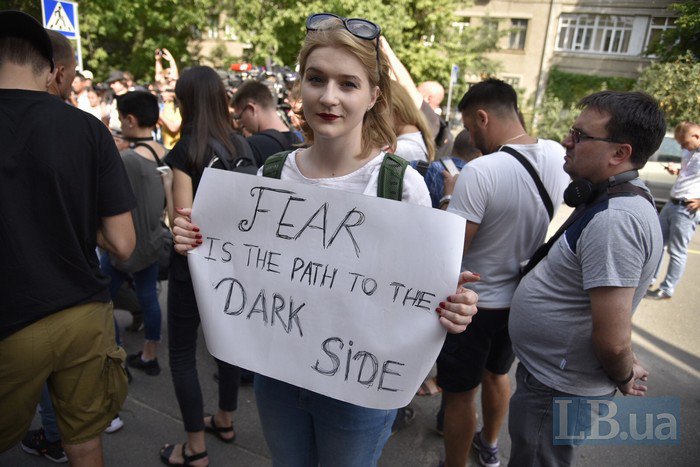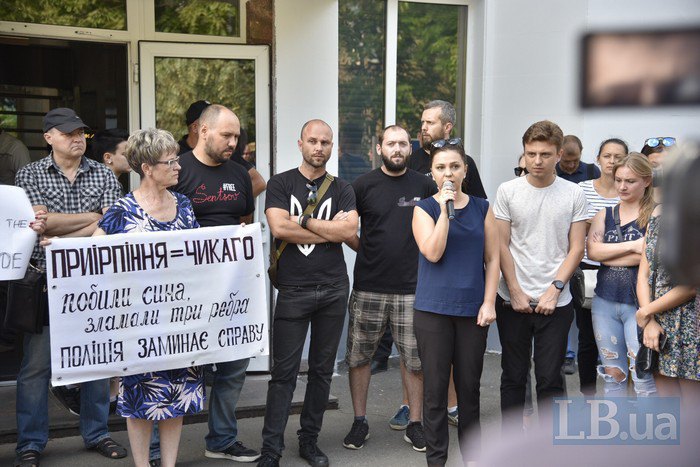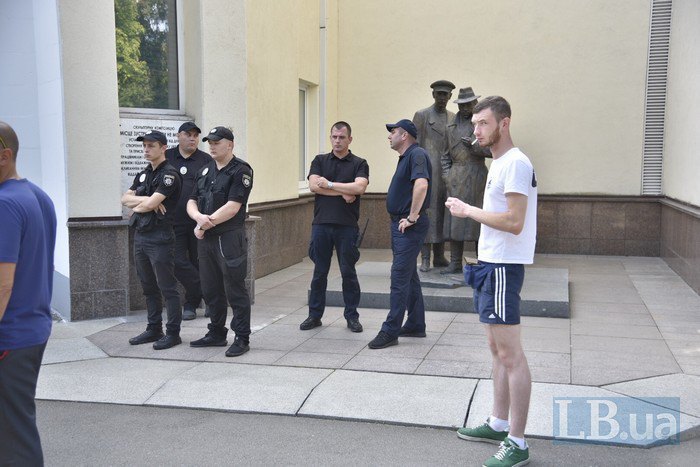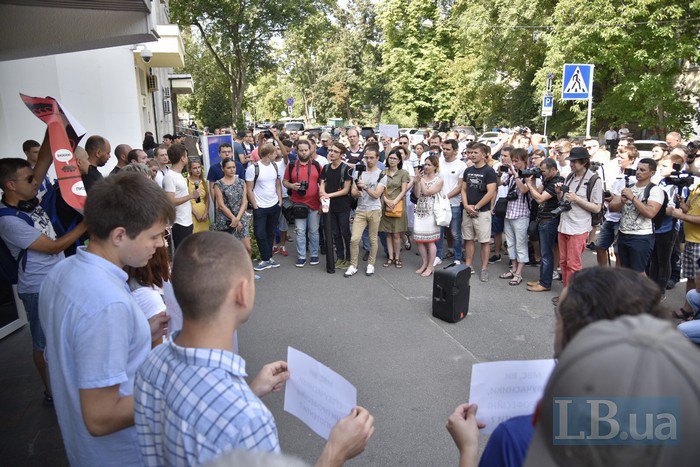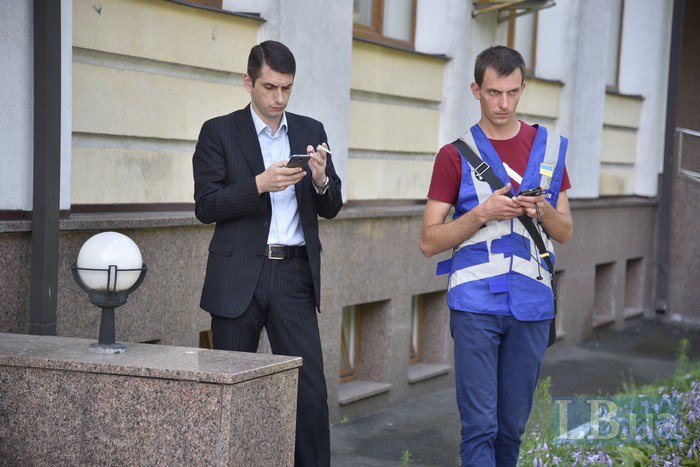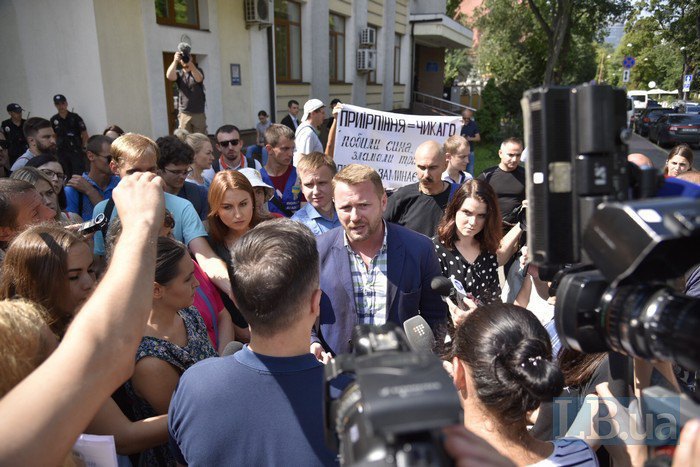 According to an LB.ua correspondent, the outpour of public discontent was caused by the attack on Kherson activist and blogger Kateryna Handzyuk, who was splashed with acid, and the murder of Donbas war veteran and public activist Vitaliy Oleshko.
Around 80 people demanded a public report on progress in all the high-profile attacks and murders.
The rally was attended by human rights activists, activists and journalists.
The spokesperson for the Interior Ministry, Artem Shevchenko, who came out to talk to the protesters, dismissed the accusations of inaction as groundless.
"Suspicions will be announced today in the Berdyansk murder case. You had the same hype after Nozdrovska's murder on 1 January. The suspicion was served, the case will soon be sent to court. [Russian-Belarusian journalist Pavel] Sheremet has not been investigated. Should I tell you why? Russian national Pavel Sheremet repeatedly visited Russia before and during the war. It was very difficult to establish his contacts in Russia, therefore this crime has not been investigated," he said.
Shevchenko also asked the protesters to name the cases they care about.
Former journalist Dmytro Hnap, who has recently said he was going into politics, listed some of them: "The attack on Kharkiv activist Lysychkyn, the attack on Kharkiv activist Bulakh, the murder of Kharkiv activist Bychok, the attack on Odesa activist Sternenko, the attack on Kherson journalist Nykytenko, the attack on Handzyuk - Are there not too many episodes for the National Police?"