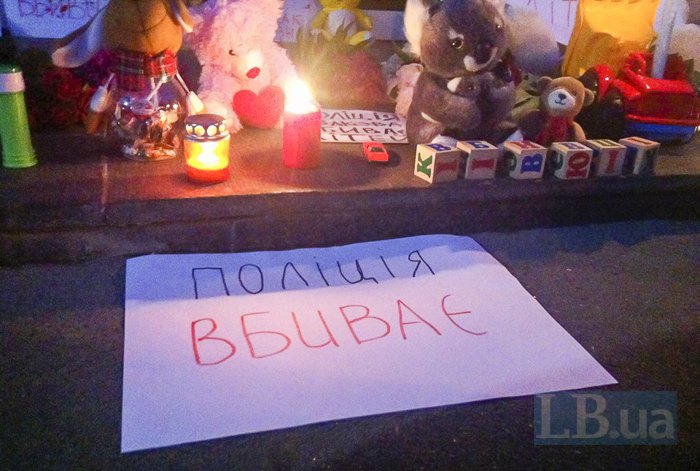 A tribute to five-year-old Kyrylo Tlyavov, who died from a gunshot to the head, was held outside the Interior Ministry in Kyiv. The boy was supposedly wounded by drunk policemen outside his house in Pereyaslav-Khmelnytskyy on 1 June. He died in a Kiev hospital on 3 June.
Around 120 people attended the tribute. They brought flowers and toys along and lit candles.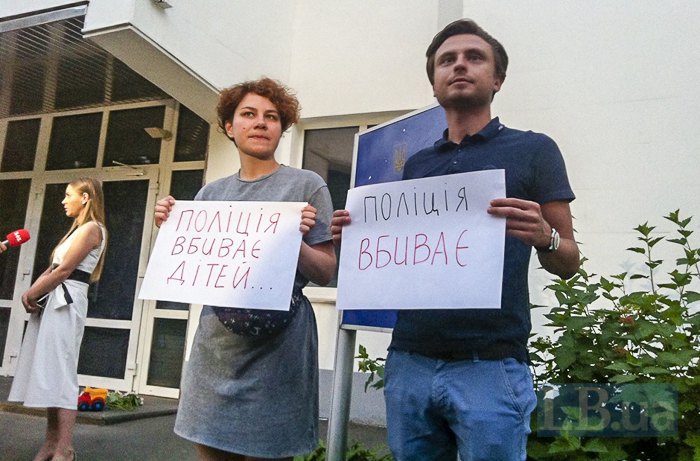 The posters read "Police kill..." and "Police kill children"
After the event, some of the participants fired the flares and chanted "Avakov should be dismissed". Some of them banged on the ministry's door.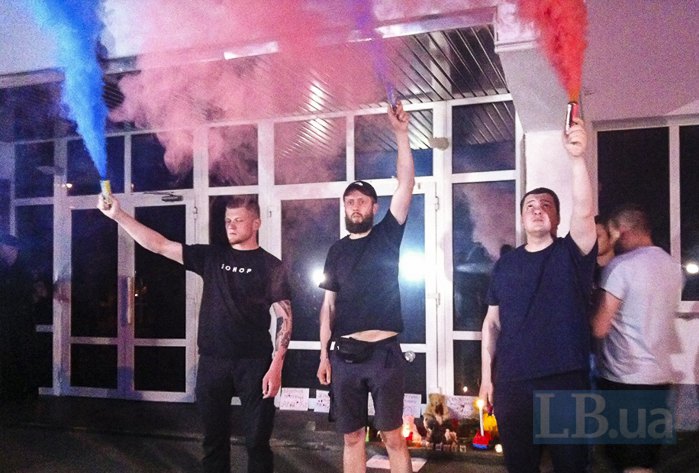 Self-Reliance MP Olena Sotnyk suggested police were trying to hush up the case when they initially said that the boy just tripped over and hit the head against the ground.