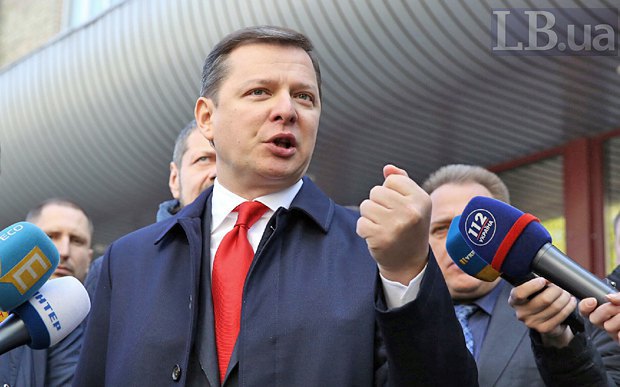 The Radical Party will run for parliament in the 21 July snap polls. On 10 June, it presented its election list in Kyiv's Shevchenko Park.
1. Oleh Lyashko, leader of the Radical Party
2. Viktor Halasyuk, MP, head of the committee for industrial policy and entrepreneurship
3. Andriy Lozovyy, MP
4. Inha Makovetska, deputy head of the Chernivtsi regional council
5. Ivan Savka, People's Front MP
6. Oleh Averyanov, MP
7. Serhiy Skuratovskyy, MP
8. Dmytro Linko, MP
9. Olena Kosheleva, MP
10. Viktor Vovk, MP
11. Oleksiy Lenskyy, MP
12. Heorhiy Lohvynskyy, People's Front MP
13. Valeriya Zaruzhko, MP
14. Oleh Kupriyenko, MP
15. Denys Sylantyev, former swimmer, MP
16. Volodymyr Kravtsenyuk
17. Serhiy Svystalyuk
18. Oleksandr Kachur
19. Tetyana Zelenko
20. Serhiy Kramarenko
In 2014, the Radical Party received 7.44% of the vote, having secured 22 seats in parliament.
According to the latest polls, its current rating is around 2%, which is below a 5% threshold.