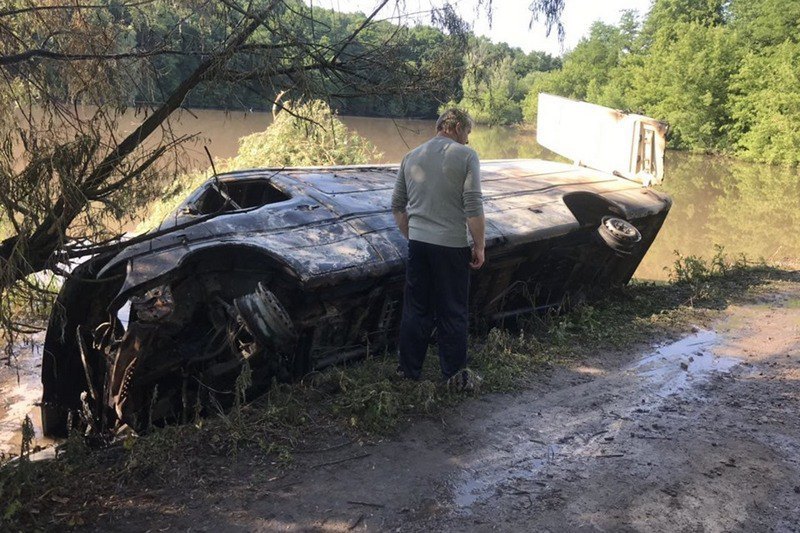 A van carrying chemicals has skidded into the Ros River near the village of Zbarzhevka in Vinnytsya Region because of a motorway incident.
According to experts, the hazardous leak may reach Bila Tserkva District in Kyiv Region in 18 hours, Bila Tserkva mayor Hennadiy Dykyy has said.
The Regional Office of Ros River Water Resources said the van was carrying the Nurel D insecticide. It added that "an unknown amount of the insecticide got into a tributary around 5.4 km from the estuary".
The entire water fauna in Pohrebyshche District died because of the pollution, the acting head of the Bila Tserkva district state administration, Yuriy Savchuk, said. He specified that around 1 tonne of the insecticide got into the river.
Water supply to Bila Tserkva will be stopped as of 11 p.m. on 9 June. Fishing, swimming and cattle grazing in and near the Ros River, which crosses several regions, will be stopped.
"Water supply will be resumed once we have guarantees of the positive tests of water quality," the Bila Tserkva mayor said.