Around 2,000 people have gathered outside the presidential administration in Kyiv to protest against remarks on Donbas made by Ukraine's ex-president and representative in the Minsk trilateral contact group, Leonid Kuchma.
"We demand that people who are forming the roadmap for Minsk be replaced and veterans be involved in the process. To have people there who know the situation, otherwise we will treat it as a quiet surrender," one of the organisers of the picket said, according to Ukrainian News.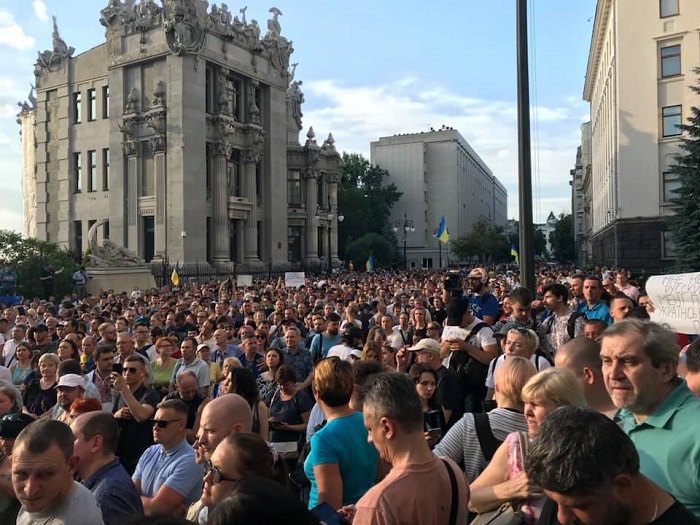 Participants in the event held Ukrainian flags and chanted "Shame", "Kuchma, go away" and "Vova [Zelenskyy], there is a war, leave shawarma alone".
They symbolically burnt down a white flag to rule out Ukraine's surrender to Russia. They also attached photos of soldiers killed in Donbas to the presidential administration entrance.
After his return to the trilateral contact group in early June, Kuchma suggested that economic ties with separatist-controlled areas in Donetsk and Luhansk regions can be resumed and that both sides should introduce a moratorium on return fire.
Later Prosecutor-General Yuriy Lutsenko said three criminal cases were launched following the meetings of the trilateral contact group where the mentioned remarks were made.