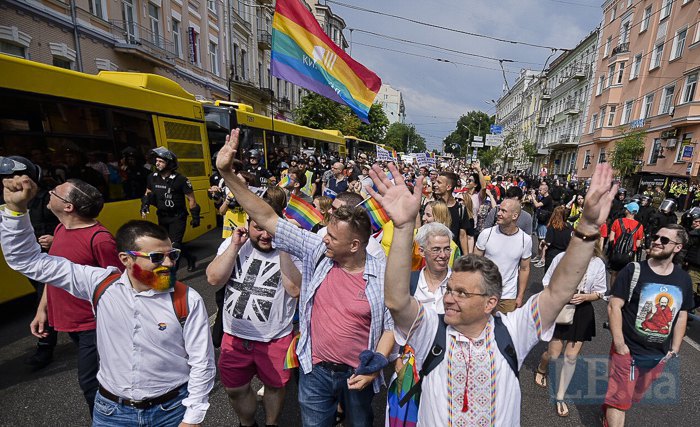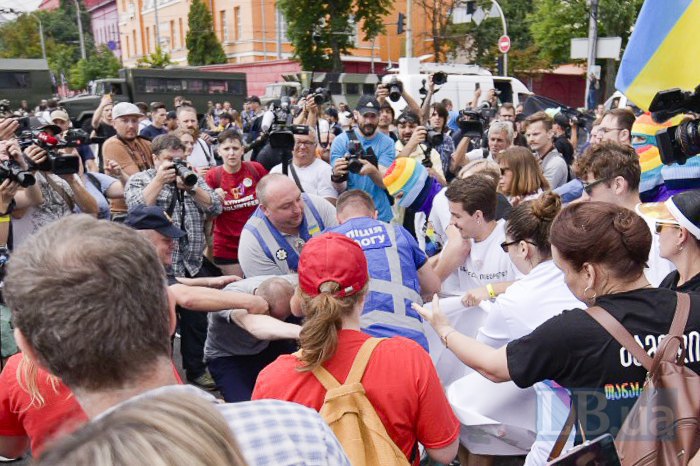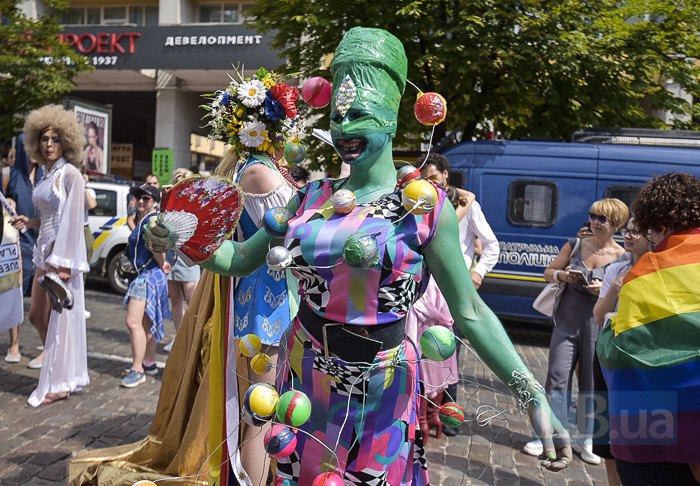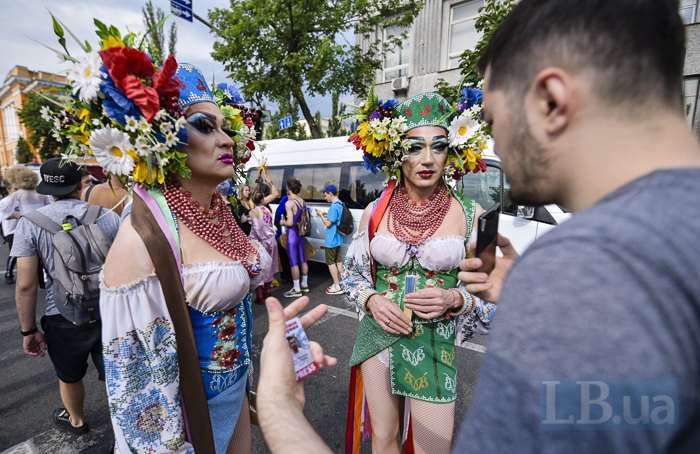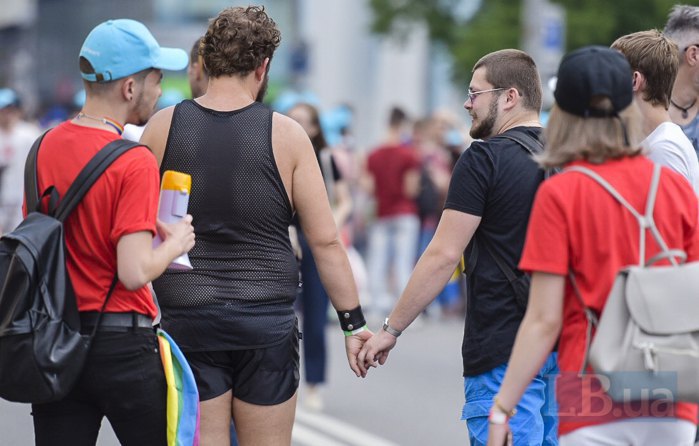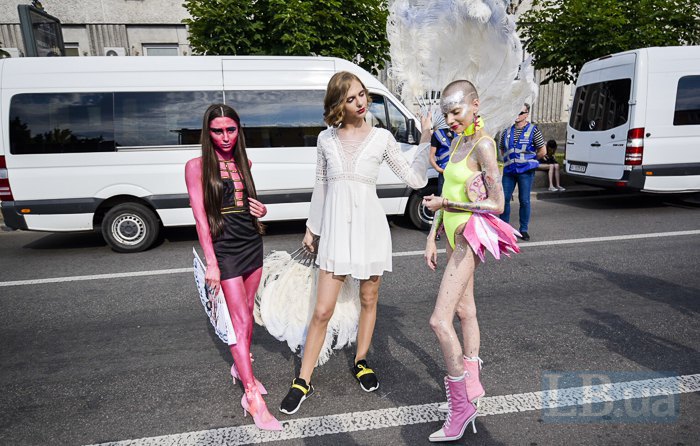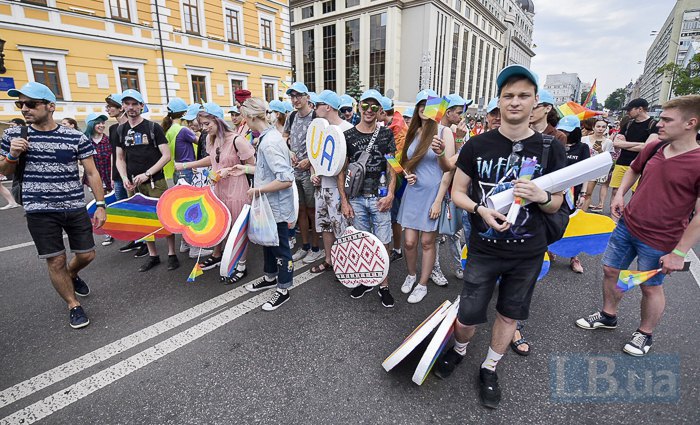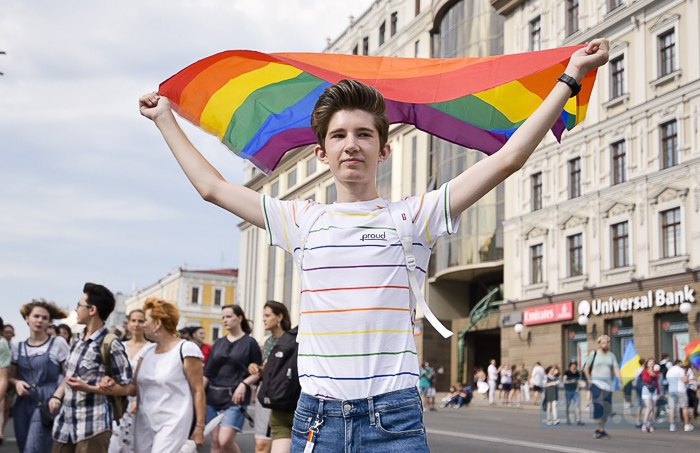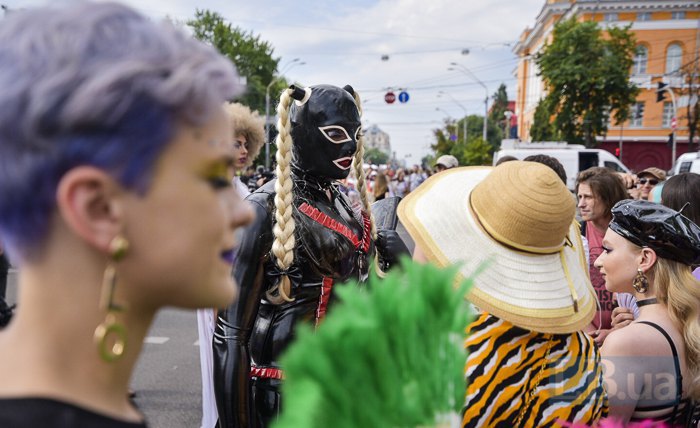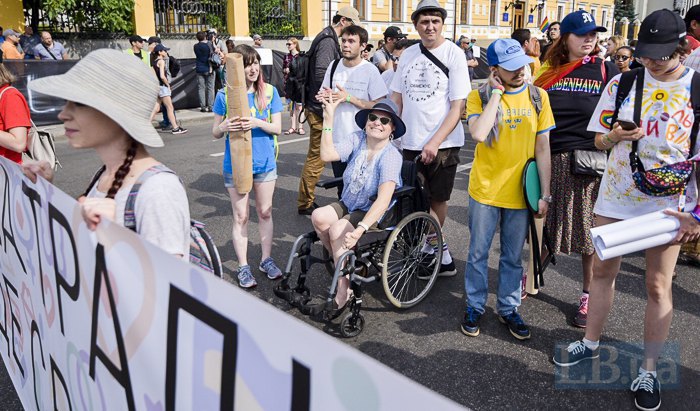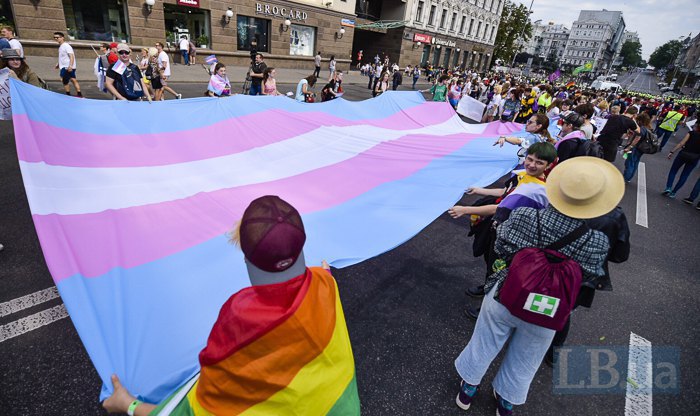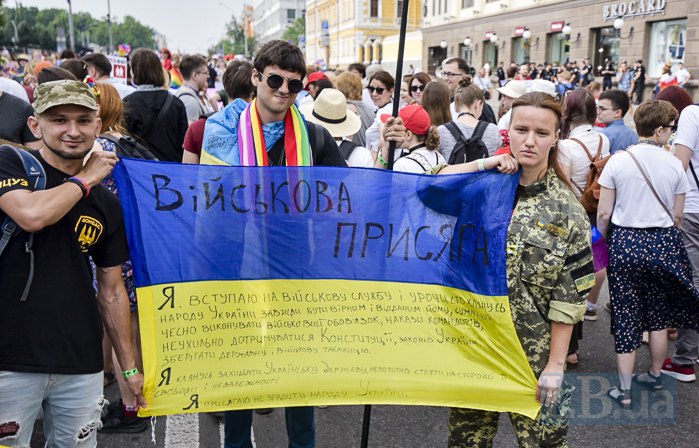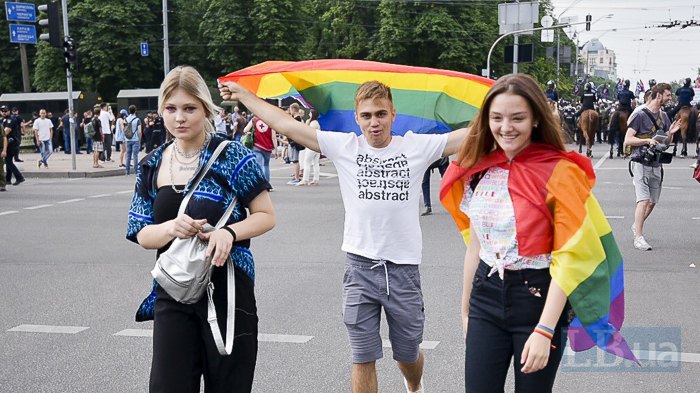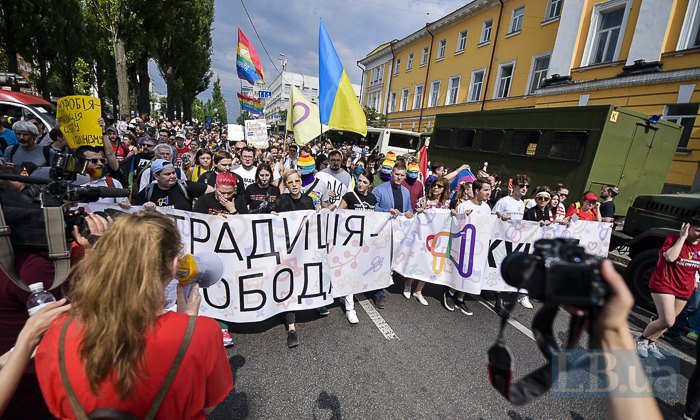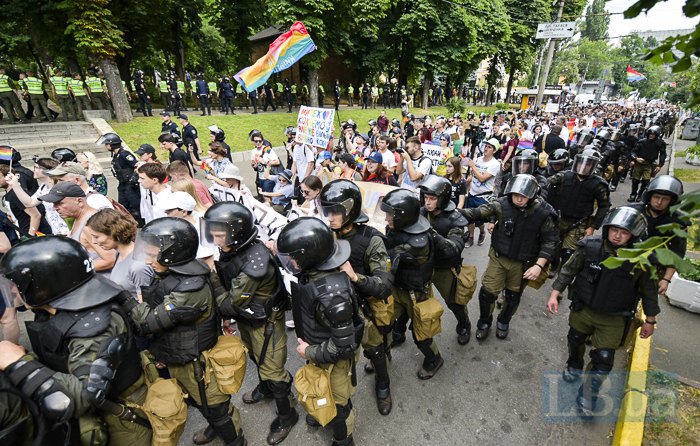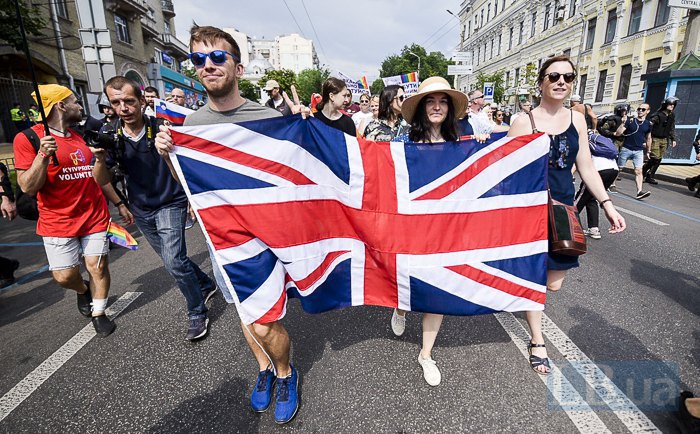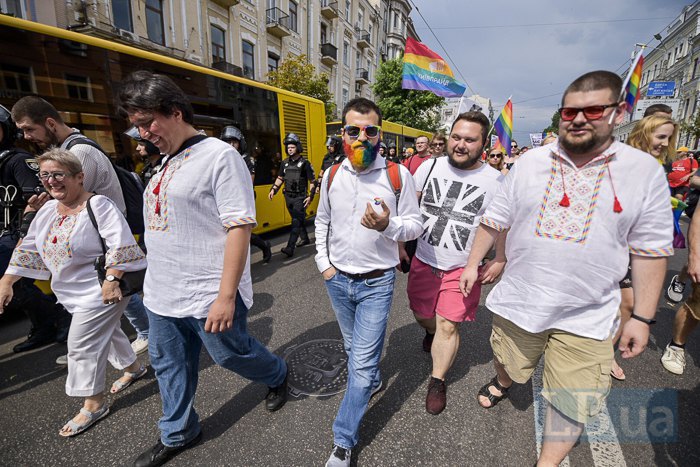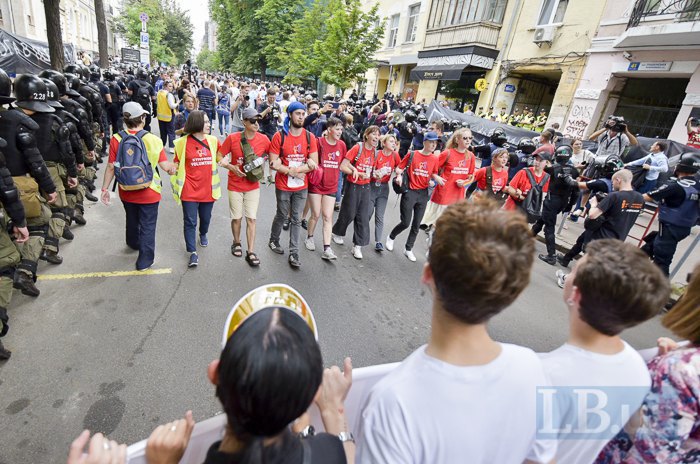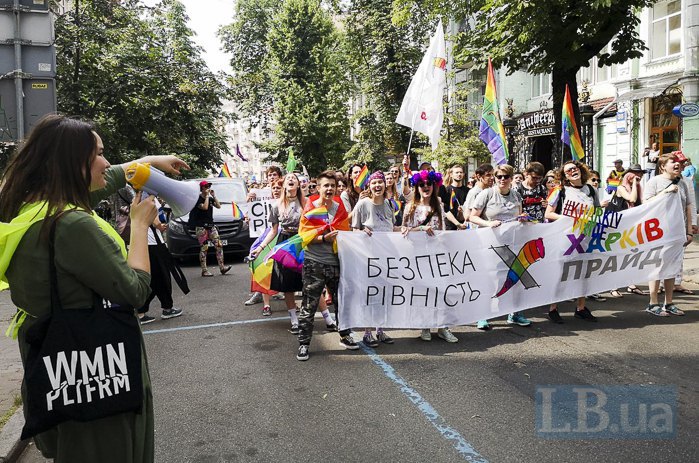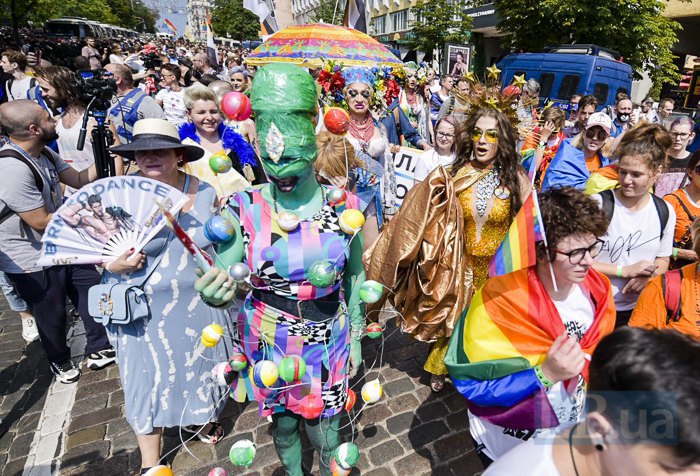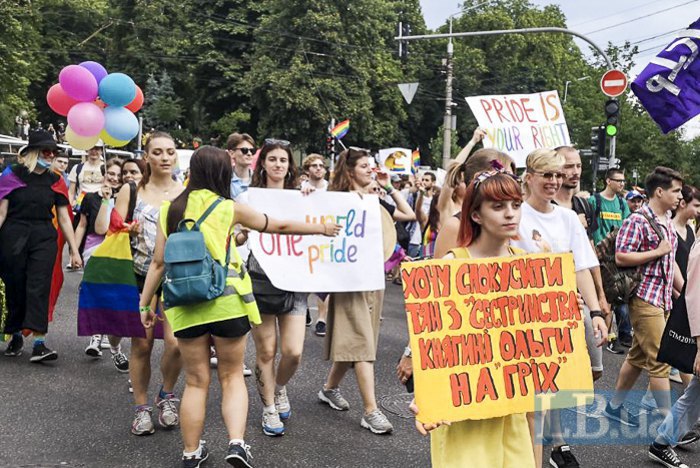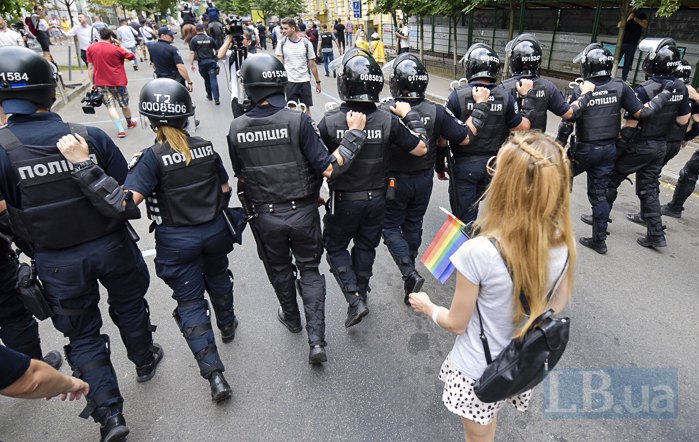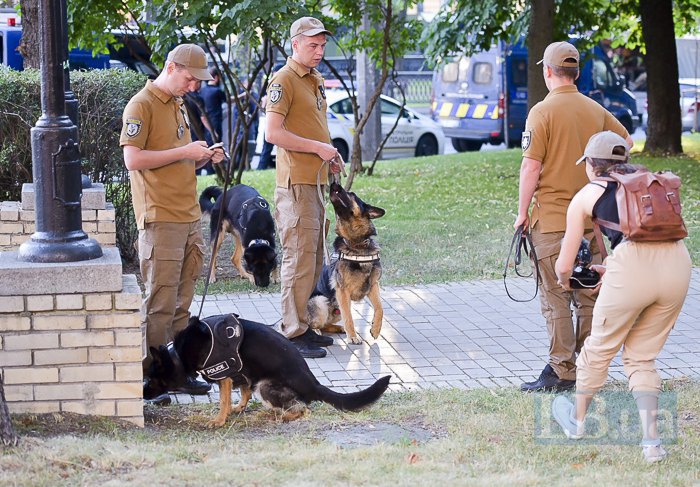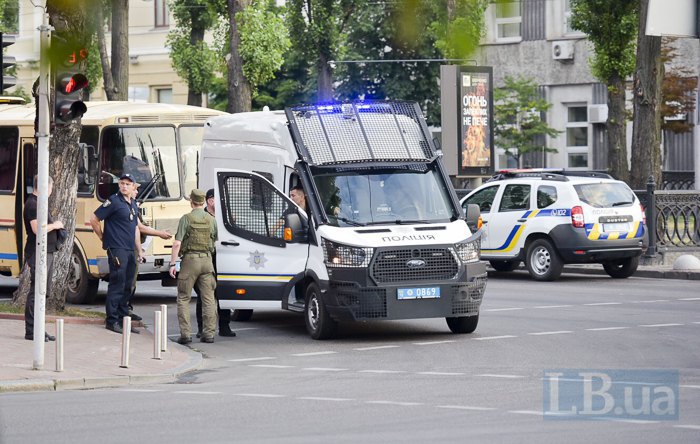 Over 8,000 people took part in the Equality March in support of the LGBT community in Kyiv on 23 June, according to its organisers.
Police put the turnout at around 3,000 people, RBC-Ukraine said.
There were no detentions during the event, National Police chief Serhiy Knyazyev said. However, nine men who were allegedly plotting an act of provocation were detained on the eve.
According to LB.ua Oleksandr Rudomanov, there was a minor incident shortly after the start of the procession when several opponents of the pride parade stormed into the column. The scuffle was quickly resolved. 
For security reasons, the organisers asked participants in the march to leave the area without delay after the end of the event.
For the first time, around 30 servicemen took part in the march, Donbas battalion volunteer Viktor Pylypenko told Hromadske.
He said that LGBT members in the army face particular oppression from homophobes.
"It is a great pity because they fight for the freedom of people, for our rights in particular," he added.
President Volodymyr Zelenskyy was invited to the march but his office did not answer the invitation.
Foreign guests at the event included MEP Rebecca Harms, representatives of the Human Rights Watch and the UN Office in Ukraine.