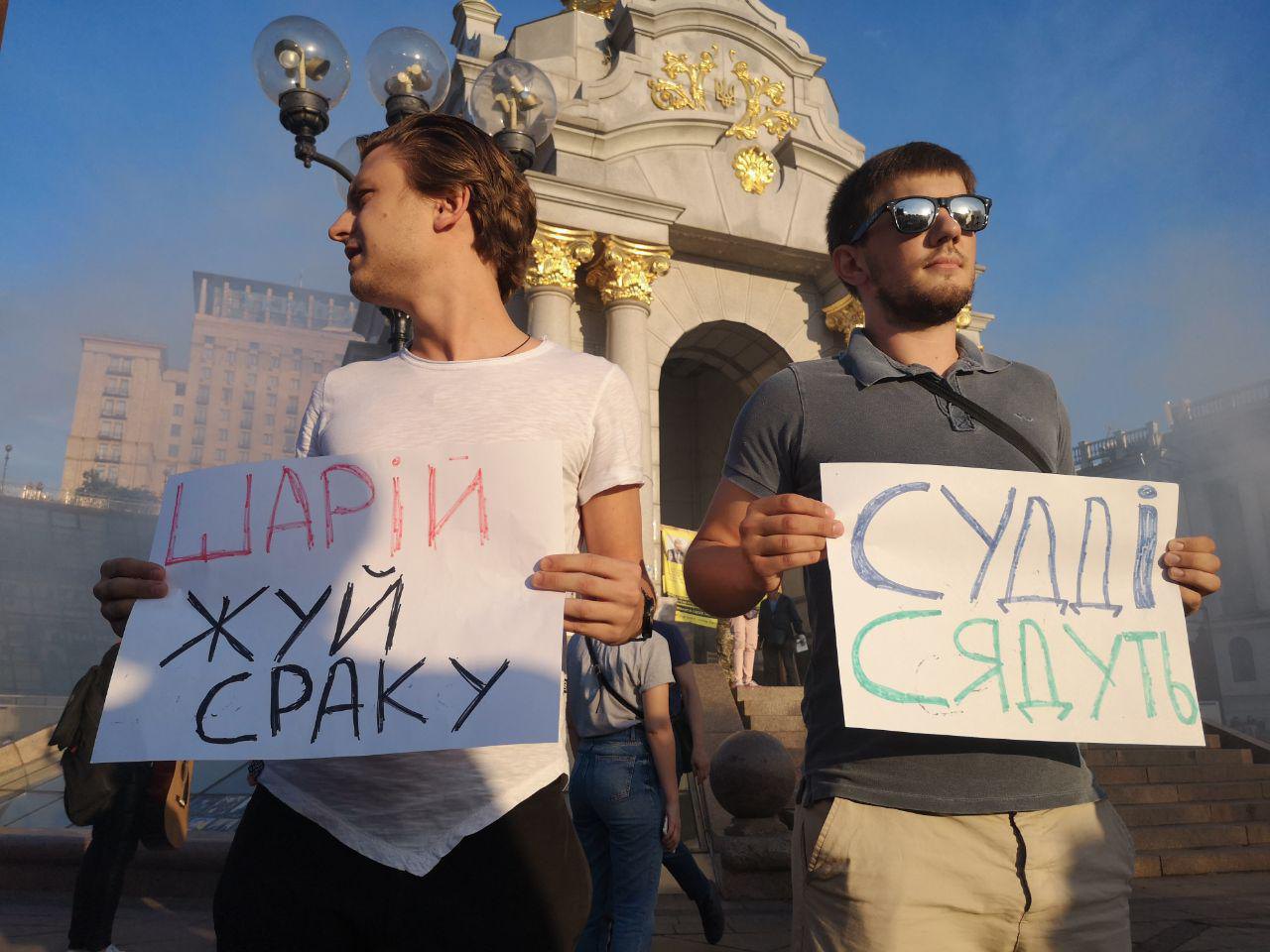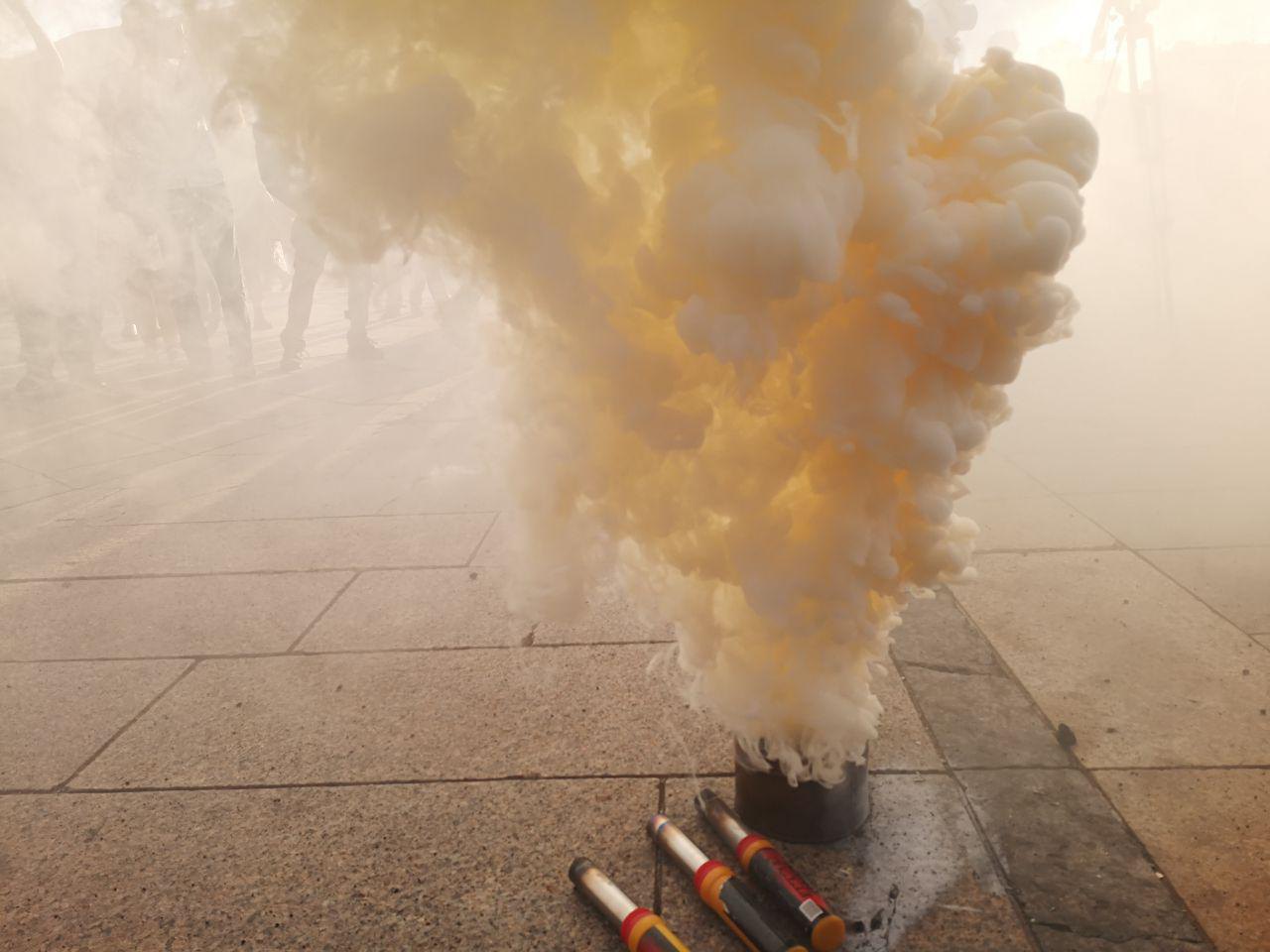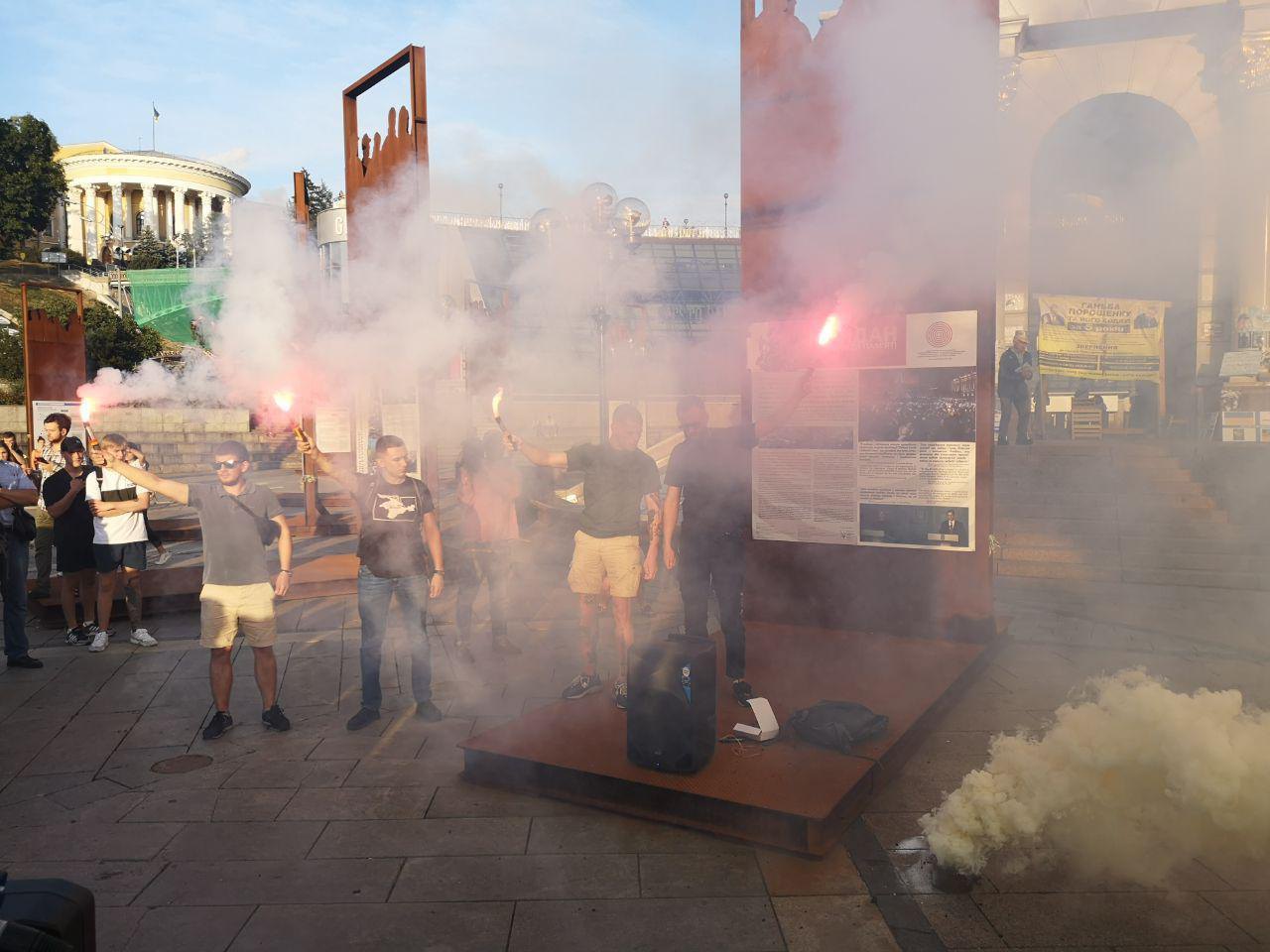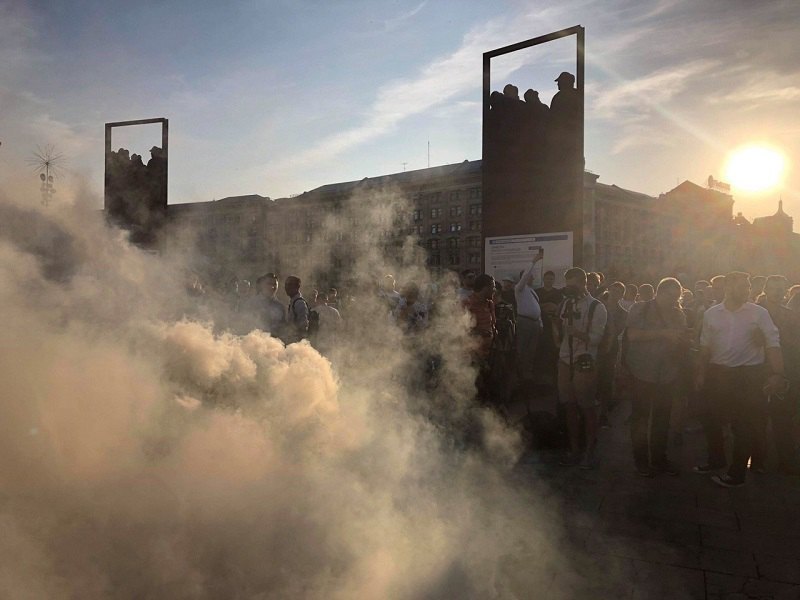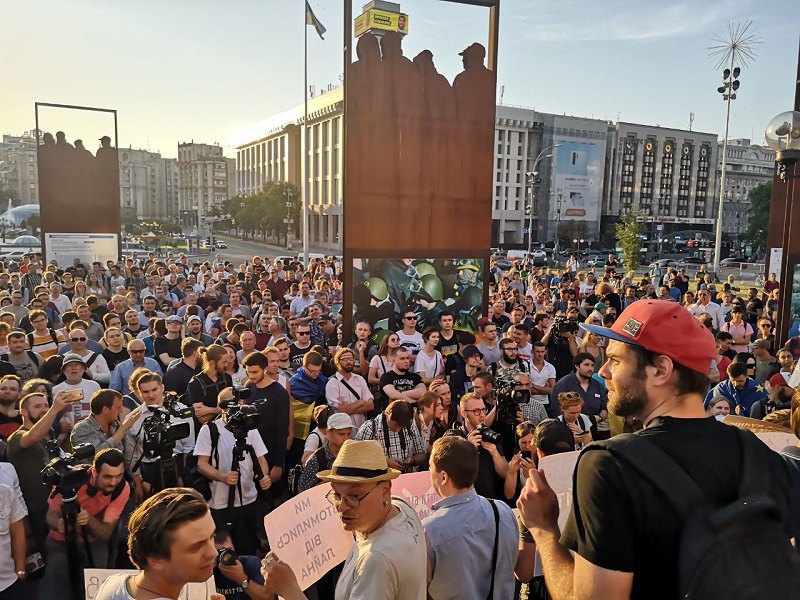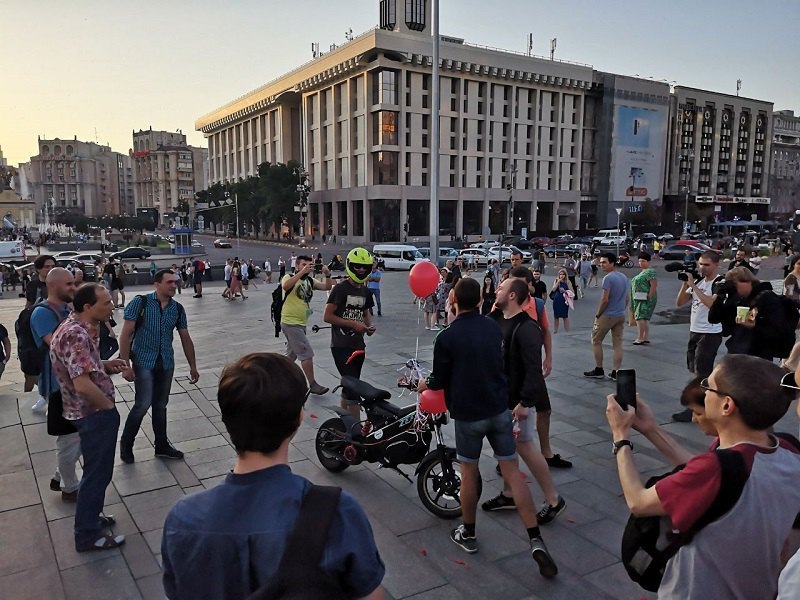 A rally called "No more tolerance" has been held in Kyiv's Independence Square.
Its participants gathered in the city centre to protest against the Supreme Court's decision obliging the Central Electoral Commission to register pro-Russian blogger Anatoliy Shariy and the former head of Viktor Yanukovych's presidential administration, Andriy Klyuyev, as candidates for MPs. Both have not lived in Ukraine for years.
"Russian propagandist Shariy and Yanukovych's puppet Klyuyev have been registered as candidates for MPs. They have been registered although they have not lived in Ukraine in the past five years and had no chance to be registered by law at all. At the same time, terrorists and killers of the Heavenly Hundred [antigovernment protesters killed in 2014] get released from prisons. Those who care will come to Maydan [Independence Square] at 8 p.m.," the description of the event reads.
Several hundred people attended the event. Some lit flares.
The organisers announced plans to hold another rally outside the Constitutional Court on 4 July.
"Let us go together to the Constitutional Court at 10 a.m. this Thursday, 4 July to express our position that we are against the return of Party of Regions members to power," they said from the stage.
A group of around 70 supporters of Shariy, many of them teenagers, gathered in a different corner of the square. They were holding red balloons and chanting "Shariy". Their event did not last long.