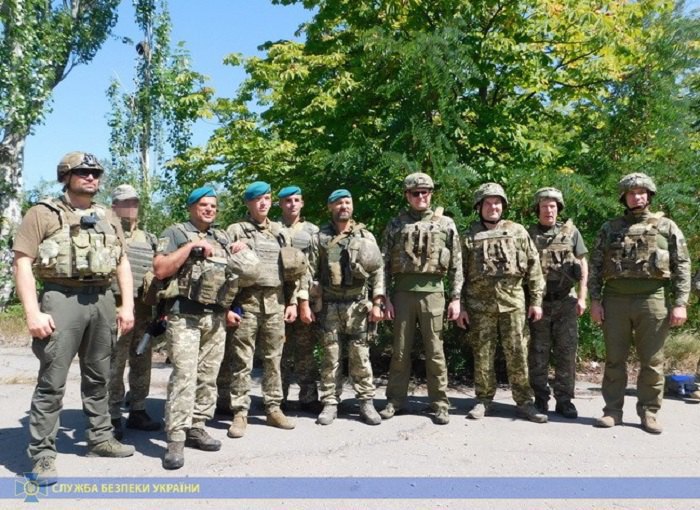 The acting chief of the Security Service of Ukraine (SBU), Ivan Bakanov, has visited the Joint Forces Operation area as part of his two-day trip to Donetsk Region.
In particular, he visted one of the military units deployed there and the village of Shyrokyne located on the front line to make sense of the situation there.
He also met with SBU personnel in Donetsk and Luhansk regions "to thank them for loyalty and top professionalism".
He also outlined the key aspects of SBU reform.
"Twenty-eight years ago, we got the state for the freedom and independence of which we are still fighting. And we must defend the right of the Ukrainian nation to live and develop freely in independent and strong Ukraine," he said.
They also laid wreath at the graves of SBU operatives Oleksandr Kharaberyush and Hennadiy Belychenko and paid tribute to late Oleksandr Anishchenko and Ruslan Luzhevskyy.