The movement of Russian military equipment was spotted near Mariupol again. The column is moving towards Rozivka (Zaporizhzhya Region), an adviser to the mayor of Mariupol, Petro Andryushchenko, has said.
"A convoy of 25 tanks, 15 KAMAZ trucks with ammunition and yet alive personnel and three armoured personnel carriers left the village of Yalta through Manhush-Nikolske, accompanied by an aircraft," he said.
According to him, the troops that arrived from Kherson are being redeployed to the Zaporizhzhya sector. Convoys of military equipment and weapons are in transit through Mariupol.
"More than 100 units went through Mariupol. The large redeployment of occupying troops without the railway and the Crimean bridge continues," he added.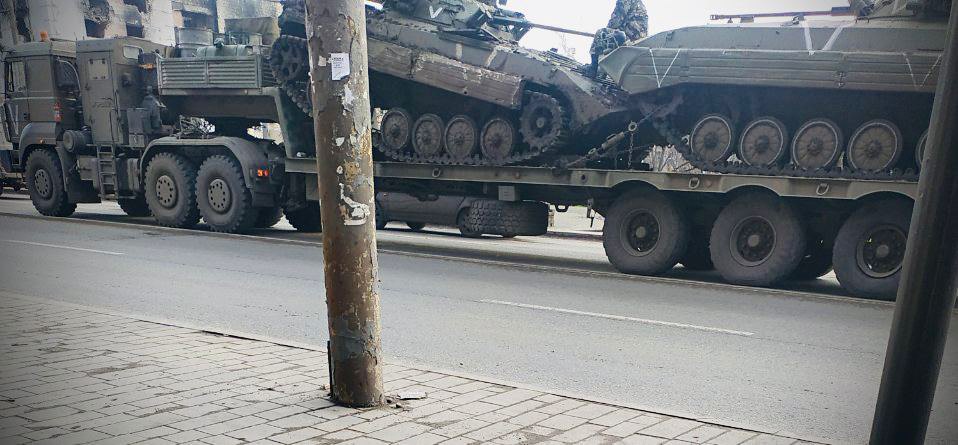 The number of Russian troops in the Mariupol area is now 10 times higher than it was in September.
After the withdrawal from across the Dnipro, the Russians turned Mariupol into a rotation node. The city has seen an increase in the movement of enemy military columns with equipment and ammunition, as well as an increase in the number of Russian troops.