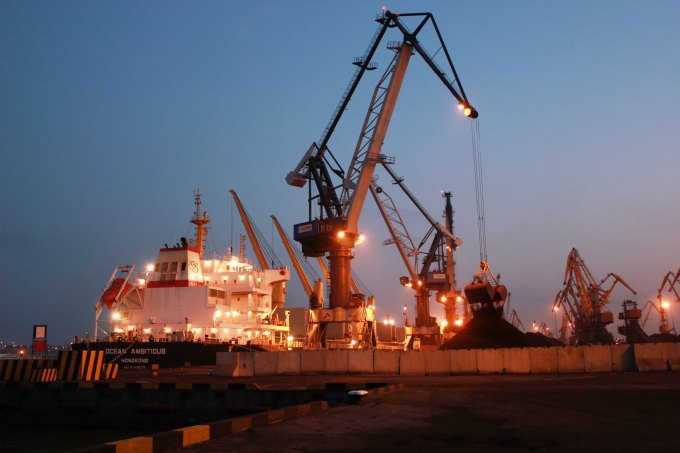 On the night of 13 September, Ocean Ambitious bulk carrier with 62 thousand tons of steam coal from the United States for the state company Centrenergo hit the seaport Yuzhny outside Odesa.
The port reported that unloading of the coal supplied under a contract with US XCoal Energy and Resources began immediately.
Yuzhny CEO Vitaliy Zhukovskyy said in a statement that the coal will be dispatched to Ukrainian thermal power plants on time.
"We completed the planned preparation of the equipment in early September, because the company plans to receive in the coming weeks another four bulk freighters with over 295 thousand tons of coal. One ship will deliver coal for Centrenergo, two for the DTEK and one for Evrorekonstruktsiya," Zhukovskyy said.
He reminded that Yuzhny has the experience of unloading bulk carriers with South African anthracite and assured that coal will be timely shipped to replenish the stocks at Ukrainian thermal power stations
In the spring of 2017, Yuzhny unloaded and shipped three vessels with anthracite from South Africa for Pridneprovska and Krivyy Rih TPPs, owned by DTEK.