Around 7,000 people took part in an antipresidential rally organised by Georgia's ex-president and leader of the Ukrainian Movement of New Forces, Mikheil Saakashvili, in Kyiv on 4 February.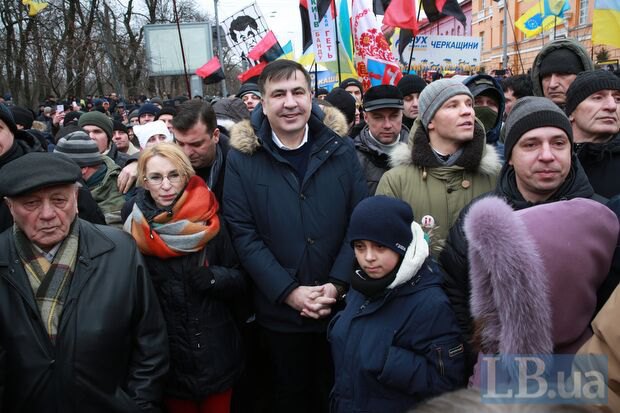 The protesters walked from the Taras Shevchenko park to European Square where a stage was set up for the rally.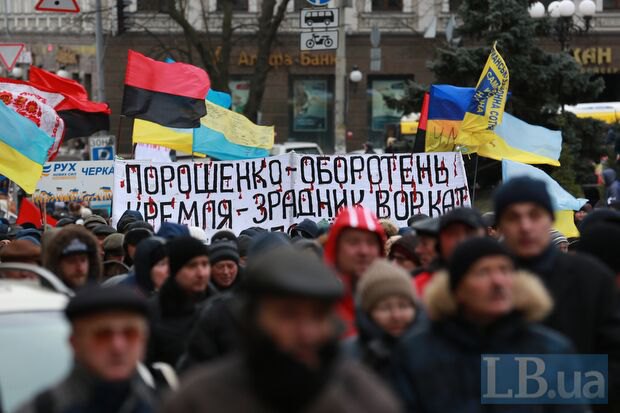 MP Yuriy Derevyanko read out a resolution of the rally, which demands that President Petro Poroshenko step down voluntarily on Kyiv's Independence Square [Maydan] on 18 February.
"At noon on 18 February 2018, we will come to Maydan in Kyiv, to maydans in all the regions of Ukraine, in cities and towns. We will be millions," he said.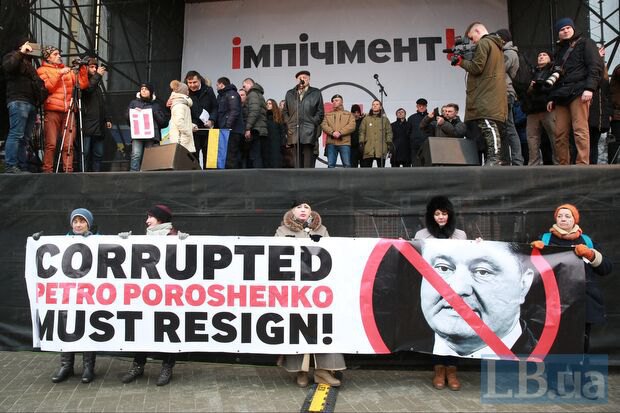 The rally ended with Saakashvili's speech.
"I would like to address Poroshenko. If he goes quietly now without allowing for bloodshed, if he leaves and admits that he could not make it. Maybe, he was a good director of a sweets factory. But he was not meant to be the president. If god had meant him to fly he'd have given him wings… I want to tell him that if he leaves now, the Ukrainian people is very patient and noble. It will appreciate that at least he prevented a bloodshed and a civil war and Ukraine's ultimate humiliation in the eyes of the international community. I am confident that in this case, a lot will be forgiven to him and he will be left alone," he said.
Otherwise, Saakashvili said in a hectoring tone, "nothing will save him from people's anger".